Breakfast Muffins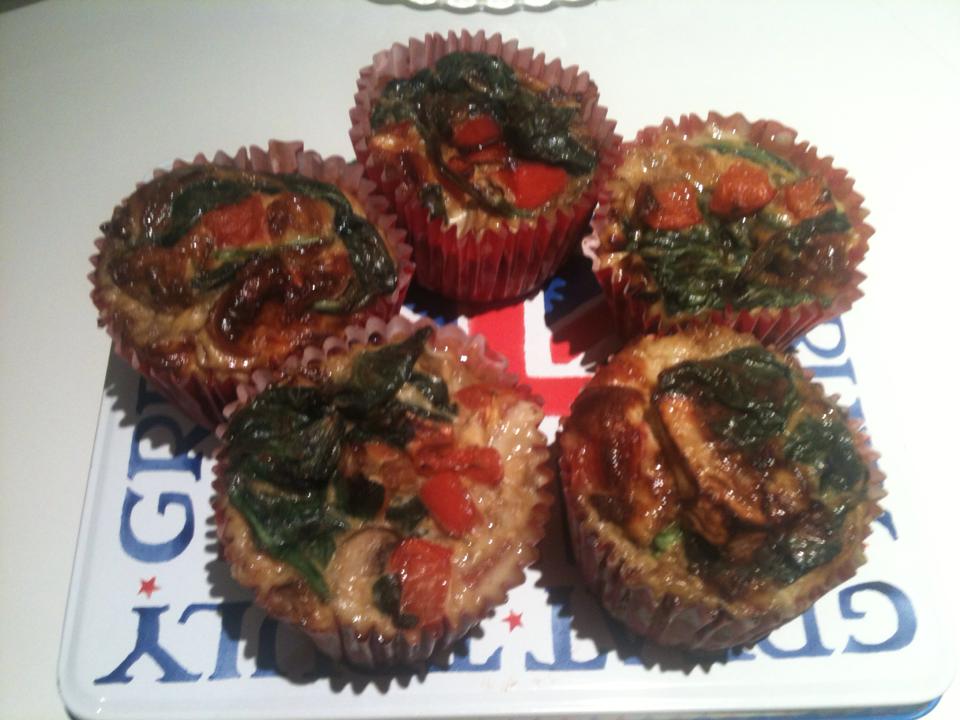 These are the most Yummy Breakfast Savoury Muffins
Preheat Oven
Warm a deep pan and add Coconut Oil.
Add chopped vegetables.
Tomatoes, spinach, onions, courgettes & mushrooms
Whisk 5 eggs – depending on how many muffins you want to make.
Add to veg
Add to a muffin tray and bake.
Serve warm or cold for perfect Breakfast KSFL friendly muffins.
Add your email for up to the minute info on KSFL diet & detox, Juicing,
Fatloss tips, Home Workouts,
Positive Self
Love, Affirmations & Happy Lifestyle
Updates
Enjoy!
Posted on