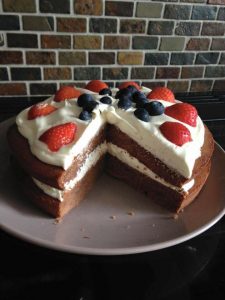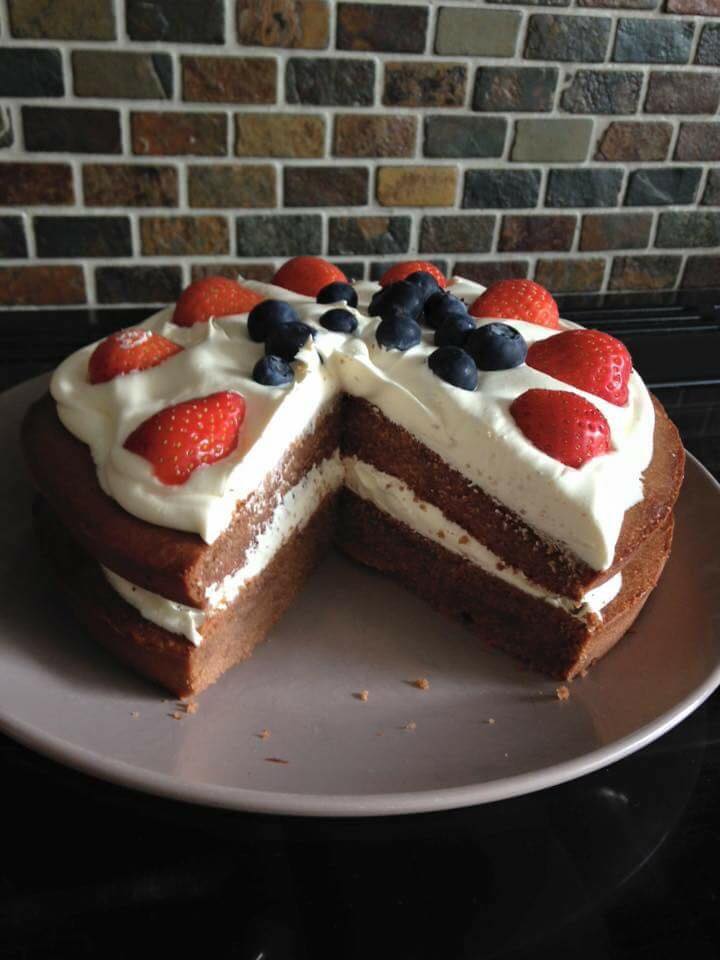 Eating clean and living the KSFL lifestyle certainly doesnt mean you have to give up the things you enjoy.
It just sometimes means a little tweaking and experimentation.
So here is the recipe for my version of a Victoria Sandwich
Feel free to adapt as you see fit depending on what stage of your KSFL journey you are at
It is a really easy one step cake so anyone should be able to make it.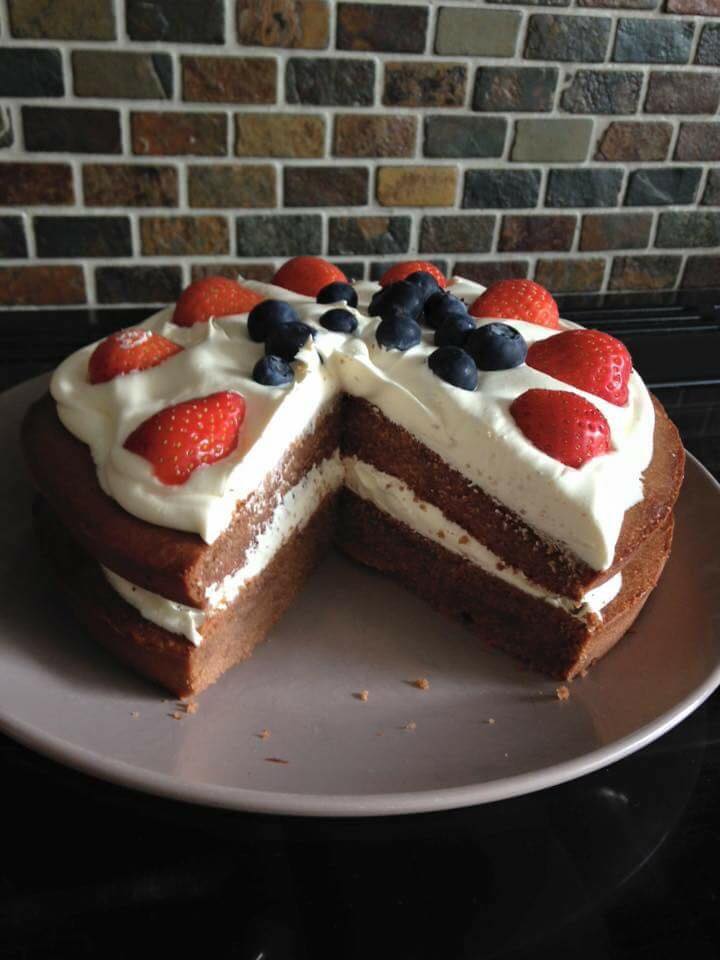 INGREDIENTS
225g  Gluten free flour- I used half Doves Farm Organic gluten free self raising and half buckwheat flour
110g grass fed butter
115g coconut oil (melted)
4 eggs
2-3 tbsp raw honey ( in hindset I could have done without, if you are still in the process of giving up sugar you may need it though)
200g strawberries chopped
2 tsp baking powder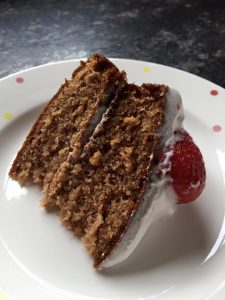 METHOD
Put everything in the mixer and whisk until fully combined
Pour into 2 greased and lined sandwich tins
Bake at 180 C for 20-25 mins (until top springs back when pressed lightly and golden in colour)
Allow to cool completely on a wire rack
TOPPING
Carton of coconut cream (not milk )
Strawberries halved or quartered
Whisk the coconut milk until light and creamy
Spread half on one half of cake
place second sponge on top and cover with remaining coconut cream
Decorate with halved strawberries
Enjoy xx
PS This cake doesnt keep well as the coconut cream tends to lose its volume so eat on day of making !!! 😜😜😜
HUGE THANKS to ANDREA RIDDOCH of KSFL Leeds for this amazing recipe.
Please share and sign up for the Kick Start newsletter for more recipes and clean Kick Start Food
Love Rachel xx
^^^^^^^^^^^^^^^^^^^^^^^^^^^^^^^^^^^^^^^^^^^^^^^^
TO GET More clean recipes and meal ideas
sign up for my FREE Kick Start Fat Loss Newsletter
^^^^^^^^^^^^^^^^^^^^^^^^^^^^^^^^^^^^^^^^^^^
Join my FREE 14 DAY BOdy Blitz Challenge
Home Workouts, Diet ideas, Meal planners and tons of motivation
Posted on