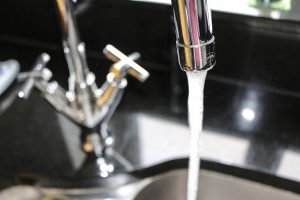 We are huge advocates of drinking natural / filtered /mineral
water here at Kick Start, and it's one of
the most commonly asked questions….
"Why would I pay for mineral water"
"What is wrong with my tap water"
As always, my aim is to arm you with up
to date research, studies & info helping you make an
informed decision or what you do or don't
consume.
Tap water in the UK varies massively
from area to area.
10% of the UK is involved in
The Fluorination programme where
fluoride has been
added to the water.
You can google it to find out if you area
is affected.
For example, I live in Nottinghamshire.
Nottinghamshire & Derbyshire
are 2 areas that has
fluoride added to the water.
Southern Ireland has also got mass fluoridation.
Check your area and see.
But even if you are not in an area have a look
at the ingredients & processes your local
water goes through.
Facts To Consider
*Children who drink excessive fluoridated water develop lower IQs, according to 34 published studies collected by the Fluoride Action Group.
*Water Fluoridation has created an epidemic of
dental fluorosis which is brown staining & mottled teeth.
*Fluoride added to most water supplies is an
industrial waste product.
Fluoride chemicals  are waste byproducts of
industrial production systems & have not been tested on long term human consumption.
But what about chlorine?
Chlorine is a chemical added to treat drinking water and is also present in pesticides & household items.
There is a link to food intolerances,
asthma & food allergies.
Many times you may drink a glass of tap
water and be overwhelmed by the taste of
chlorine – Is this healthy?
Pharmaceuticals are now being found in our tap water,
according to a UK study.
The study looked at 12 pharmaceuticals thought to pose an environmental threat , including pain killers, antibiotics and anti depressants and it found traces of these items in drinking waters and sewage water.
It's a really interesting topic.
Yet again.
We don't actually know what is in our water,
& the long term affects are.
We all know we need to drink more water
but is tap water making us fatter,
dumber and sicker in the long run?
My personal fav is sparkling and I love San Pellegrino.
Try drinking a glass every morning with a
pinch of Himalayan Salt.
This helps balance the adrenal glands.
I'll follow this up blog up
with a blog on different mineral waters,
water filters etc.
What do you think?
As always I would love your feedback.
Happy Saturday!
Love Rachel xxx
Tweet me @RachelHolmes
^^^^^^^^^^^^^^^^^^^^^^^^^^^^^^^
PS Are you on PERISCOPE
Ill be doing a LIVE Fitness Pilates Workout at 9am today
Add the app. Add me and lets workout be great to
see you on "The Scope"
^^^^^^^^^^^^^^^^^^^^^^^^^^^^^^^^^7 DAY Kick Start Fat Loss Online Rescue Programme
Does your nutrition need to be rescued?
Do you need a 7 Day Kick Start or a 7 Day reboot
after a holiday?
Click here for all the details
With the 7 Day Rescue KSFL
Yuu Can Join my Private Kick Start Coaching Group
for Support, Motivation and daily updates
^^^^^^^^^^^^^^^^^^^^^^^^^^^^^^^^^^^^^
Do YOU want to teach HOT Fitness Pilates
Click here for details
Posted on