NEW RECIPE from the new BBQ & PARTY BOOK! (Book coming soon)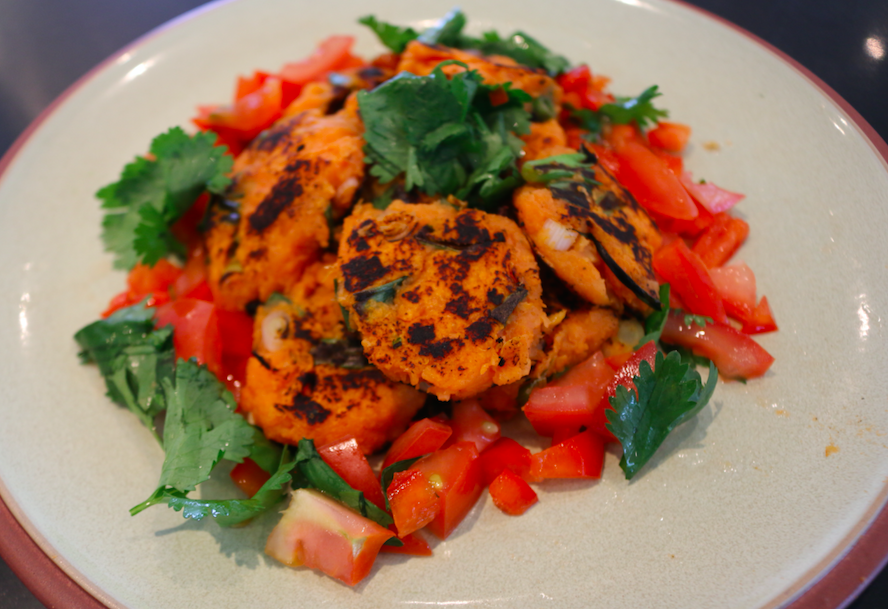 KSFL SWEET POTATO CAKES WITH SALSA
These are great for party food, breakfast, lunch or dinner…easy for packed lunch too!
So simple and really tasty you could also use the salsa along with other recipes!
Ingredients:
Cakes:
675g Sweet Potatoes
4 Spring Onions
1 tbsp Kick Start Coconut Oil available at Kickstartfatloss.net/coconut
Salt and Pepper to taste
Salsa:
2 Tomatoes
1/2 Red Pepper
1tbsp Coriander
Juice of half a Lime
See the video here:
SHARE your thoughts @KSFLUK and ENJOY!
For more recipes SIGN UP for free!
Posted on