We have been looking for some good organic products for so long to compliment our organic lifestyle… and finally… we found the perfect answer… ORGANII!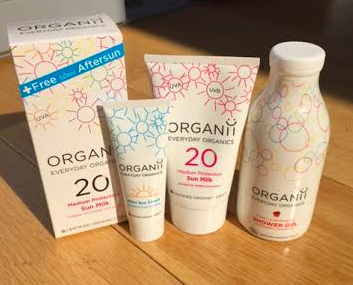 Organii sent us:
"Organii Everyday Organics Fruity and Refreshing Shower Gel" in Strawberry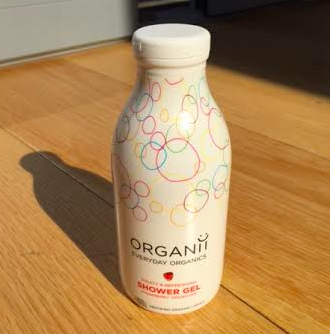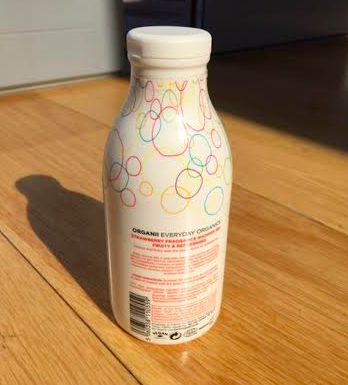 At £5.95 this is a great price for quality organic products.
This smells FANTASTIC! You only need a small amount to lather up and the scent is amazing in the shower. It is also available in some other lovely scents such as aloe vera and peach!
The packaging is so lovely with a really simple but cool design. This is in a 300ml size and Certified organic with 99.5% of the ingredients from natural origin and 10.2% from organic farming.
I would thoroughly recommend this for the whole family.
"Organii Everyday Organics 20 spf  Medium Protection Sun Milk"
PLUS free 50ml Aftersun (all suitable for children and adults).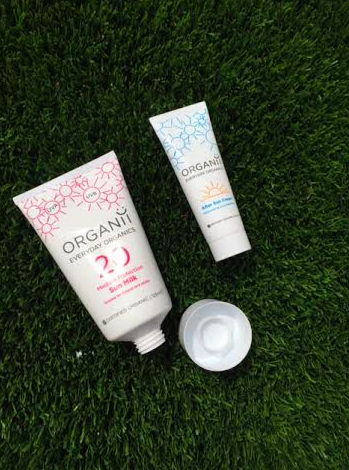 At £17.90 I did feel it was a little on the expensive side but to get organic products you do have to pay a little more and it is well worth it when you try them. The sun cream smells amazing but is more subtle and fresh than the shower gel. It rubs on your skin easily and doesn't feel too thick. The size is 125ml so I can imagine it wouldn't quite be enough if the whole family were using it but great for one person on a week's holiday.
The packaging looks great just like the shower gel and states it is suitable for all skin types and does not contain synthetic colours, synthetic chemical filters, paragons or mineral oils; certified organic. There is SO much information on the packaging too which is great about sun safety and how all the ingredients work.
When using it on a sunny day out I didn't burn at all and found re applying every hour was enough to protect my skin.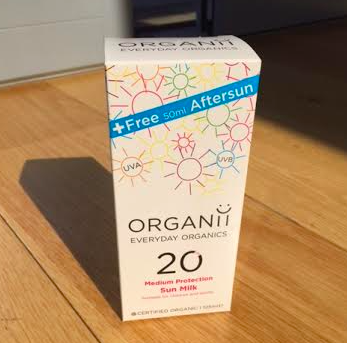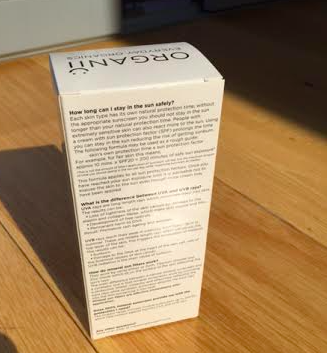 Along with this was the
"Organii Everyday Organics After Sun Cream"
This came in a mini 50ml tube in similar packaging to the sun cream but blue. This one has a lovely sweet sent which I think is the Shea Butter. Again certified organic it has some great ingredients in it such as: Shea Butter, Aloe Vera, Argan Oil, Calendula Extract and Vitamin E.
This one also went on really smooth and my skin felt so soft afterwards.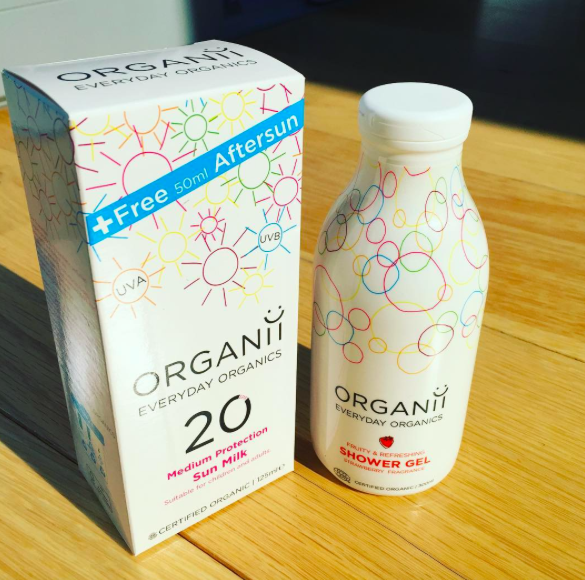 Overall I would thoroughly recommend these products to compliment an organic lifestyle. They are well worth the money for the quality and I will continue to use Organii!
View the full range
Posted on