The Fitness Studios KSFL Kings Lynn with Jane Cole have been seeing some fantastic results with their programmes,take a look at just a few of their recent transformations: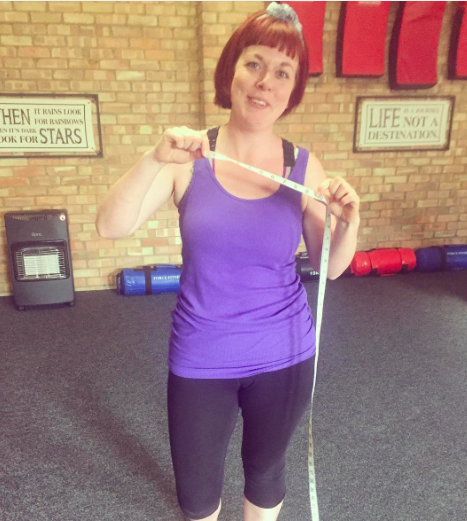 "My second KSFL detox and although I found it more difficult this time, it won't be my last! Extremely happy with my results yet again and feel so much better within myself not only physically but mentally also!
I'm not going to lie. It's not an easy task to undertake for 28 days and there were a few times that I ate and drank things which I shouldn't have but tried to make sure that I got myself back on track asap!
I would recommended KSFL to anyone. All it takes is some serious dedication and lots of willpower! Like anything in life, you reap what you sow and if you willing to put the effort in then you WILL get the results!
Thank you Jane and Terry for your continued support and expert advice x" LS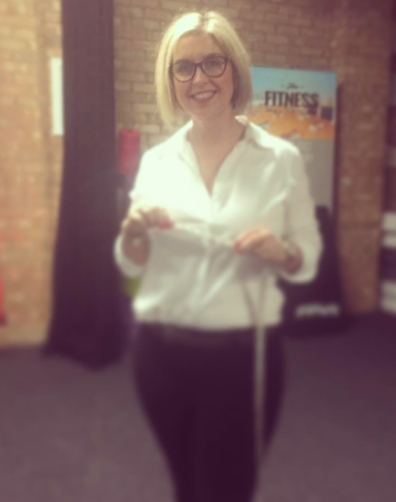 "When I heard other members talking about KSFL for June, it was the trigger I needed to get back into a healthier eating regime and lose those all important pounds. I'm 4kg lighter, 7 inches slimmer and feel so much healthier & happier. It's not always easy making the right food choices after a long day at work, an early commute or after exercise however when you're in the group there is alway the support, encouragement & food ideas to get you through it and give you the motivation needed. Thanks Jane, Ruth & group. It feels great being a loser!"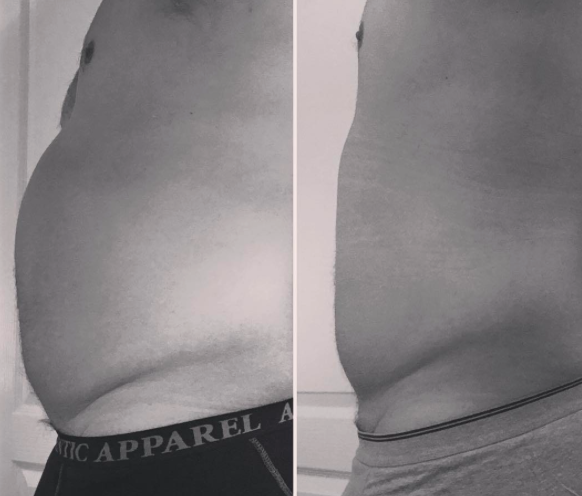 "I've done KSFL with Jane and Terry at The Fitness Studio a couple of times before and always achieved good results. I've been sidelined with an injury for the last few months and therefore exercise has been a bit of an issue. With the motivation of a holiday abroad i decided to follow the KSFL plan again. With help a guidance of the ridiculously qualified staff at the Fitness Studio I managed to achieve some excellent results in just 10 days!!!! 13lb loss in weight and 3inches of my waist. Thats dropped in a whole waist size in just over a week. As classes are more intimate and set to a low number both Jane and Terry were able to give a vigilant eye on me and offered alternatives to exercises so not to cause any further damage. Being in an over packed class and not being able to have the instructors eye is a big turn off. Not only have I lot inches and weight I'm sleeping better, my skin feels better and in alot more alert. Terry and Jane rock on levels that other places in town can only dream of achieving. Member and friend for life." D. Pool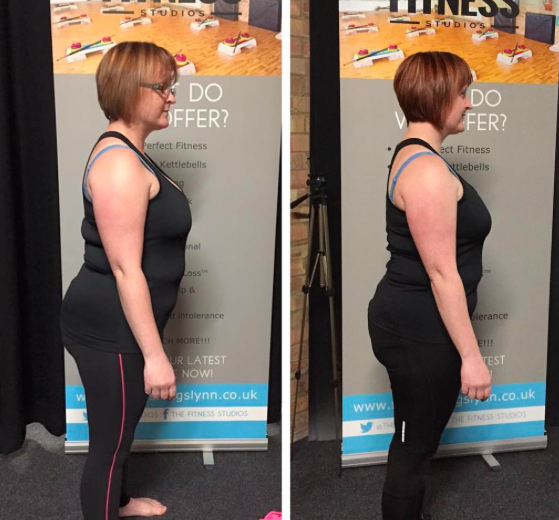 "My first attempt at KSFL and I'm pleasantly surprised by my progress. Inch loss, weight loss and muscle increase. The fb group has been a really great tool to keep me on track. I had a really good mood during the detox (after getting over the bad head on the first few days). I felt great but a couple of days before the end, my period was due and I struggled a lot. Exercise was harder as my endo was starting to flare in my hips, pelvis etc. Endometriosis is where the uterine lining grows in other areas of your body. When you go through your menstrual cycle it tries to shed in these other areas also. This creates inflammation and in turn pain.
I am looking forward to starting this month and keeping an eye on symptoms.
Pilates has been a great alternative to more high intensity exercise. I sometimes feel that my body is crying out to be stretched and not 'beasted' xox" The amazing Charlotte who achieved -8.8lbs weight loss -2.8% body fat loss and a staggering -11 inch loss"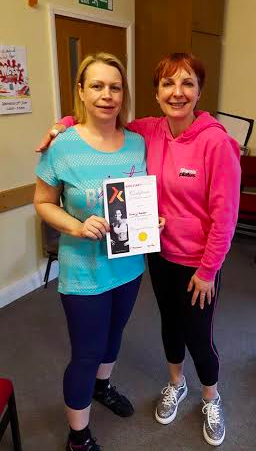 Are live classes not for you?
Posted on