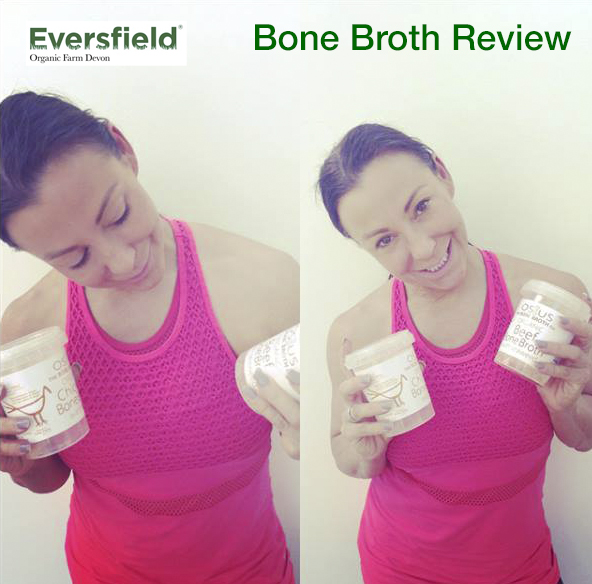 Recently I have been talking all about Bone Broth and why including it in your daily nutritional plan can improve your health. Bone broth is said to help repair the gut lining and improve the digestion and hormonal balance in the body.
I reviewed Eversfield Organic Farm's Osius pre made broths to see how bone broth can fit into a busy lifestyle and what it is really like to have it every day!
These are the 2 I tried:
Osius Organic Beef Bone Broth with Seaweed
This beef broth is made with 100% grass-fed (pasture fed for life), high quality and organic beef bones mixed with fresh veg, herbs and seaweed.
"Packed with nutrients including gelatine to help heal and repair, collagen to calm and reduce inflammation of the gut lining, and minerals known to help boost immunity." Say Eversfield Farm.
The broth came through in a frozen pack which is great to store away for when you want it or you can let it defrost and have it straight away.
I think this one tasted a little like oxtail soup, it is delicious to sip on making you feel full like you have eaten a meal!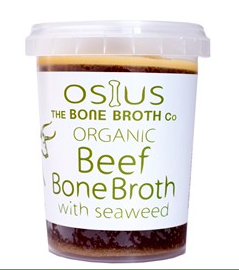 Osius Organic Chicken Bone Broth with herbs
Their Organic Chicken Bone Broth is made with organic pastured free-range chicken carcasses and organic vegetables.
There are no additives or preservatives in these broths and they are 100% organic.
The chicken tasted like a chicken and asparagus soup. I gently heated it in a pan for 5 minutes and it was so delicious and warming.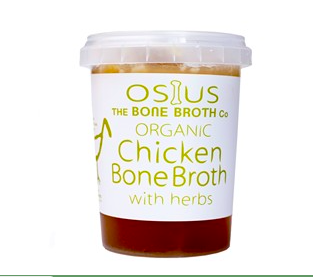 I noticed less bloating after the first week of having the bone broth and found them a great morning warmer!
I think these products are fantastic for anyone wanting to try bone broth for the first time or anyone too busy to make their own. These taste wonderful and are full of brilliant ingredients that are all pure and organic.
I will definitely be ordering another batch!
Visit their website HERE and claim your exclusive 10% discount off bone broth with our code "KSFL" at the checkout
Don't forget to click 'use promotion code' before proceeding with checkout.
Eversfield deliver throughout the UK Tues – Sat, excluding highlands and islands. Orders can be placed online or over the phone 01837 871400.
Posted on