Oily fish are a fantastic source of omega- 3 fatty acids and have many more health benefits.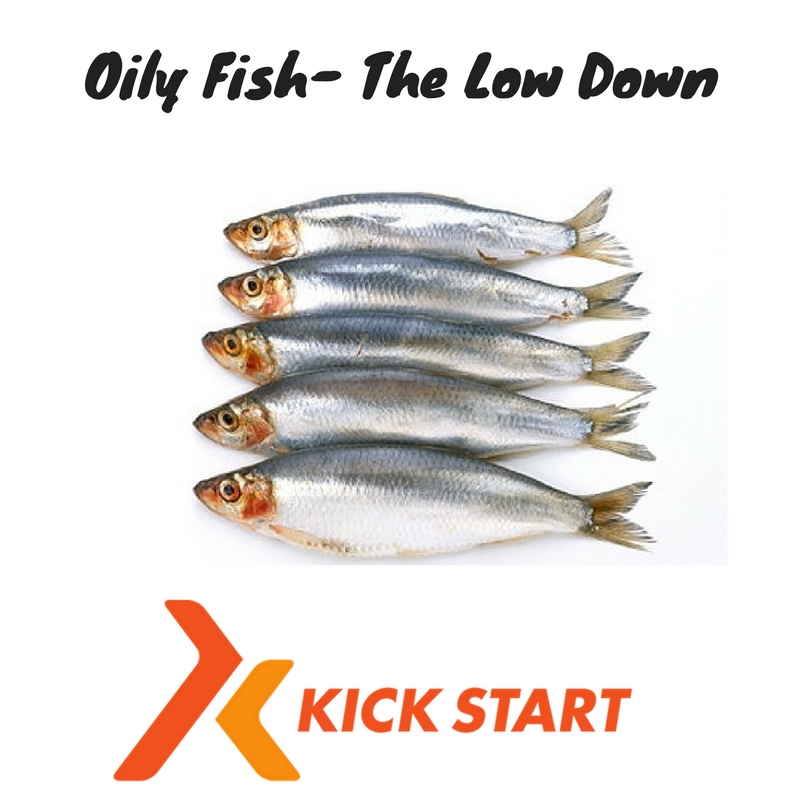 Here are the oily fish you should be including in your diet and why:
Salmon-
Salmon is  a source of Vitamin B12  and is very versatile.
Herring-
A great source of vitamin D this fish is available throughout the year.
Mackerel-
Rich in omega-3 these fish help regulate blood pressure and keep the heart healthy.
Sardines-
These are a spring fish and a great source of selenium- important in a healthy immune system.
Tuna
And we don't mean from a tin- this fish is high in protein with a meatier taste.
Try some of our KSFL Fish recipes:
Try our famous  KSFL Fish in a Parcel recipe- courtesy of KSFL Leeds:
 
Don't have time to cook from scratch? We have now opened the Kick Start Kitchen food boxes- read more
Posted on