Kick Start with Tabby has been running 5 week courses which have had fantastic success, read some of her most recent results below: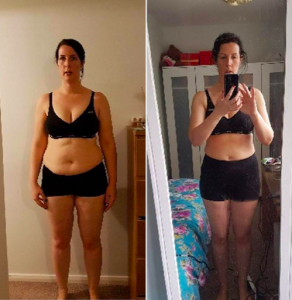 "So we have just finished a 5 week transformation course which ran through May and had some great results. One lady lost over a stone in 4 weeks and is continuing to do brilliantly.
We had a mixture of returning ladies who were either following the detox or maintenance plan, plus 3 new. It was great having ladies at different stages who could interact and support each other.
Among the group was also had a vegetarian on her second round of detox. She has lost a total of 26lbs in 8 weeks and her photos show an amazing transformation:
I am also working with 2 ladies online one to one with 2 different goals. One wanting fat loss and the other is hoping to control the effects of menopause through her diet.
Again I am very pleased to report that although only 2 weeks into the programme, effects such as over-heating, night sweats, bloating, memory and concentration loss have been begun to diminish. She reports the best sleep she has had in a long while too. "
Well done to Tabby, we can't wait to see more results from you!
Posted on