7 Day Spring Sprinter On Demand
7 Day Spring Sprinter On Demand
Access Anywhere, Anytime… the On Demand 7 Day Spring Sprinter
Try the 7 Day Sprinter Rapid Fat Loss Programme To Kick Start Your Results and get:
Daily nutritional video explaining what to eat.

Daily 10-minute Equipment Free workouts PLUS BONUS Fitness Pilates Workouts

Shopping lists, Meal Plans and Recipes.

On Demand begin right away – no waiting for a Facebook group to start. JUST BEGIN.

Gain access to the Kick Start 7 Day Sprinter Dashboard.
Product Description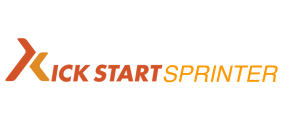 Have you done Kick Start before and need guidance and protocol to get you going again?
The Sprinter Programmes have been our most SUCCESSFUL short Kick Start Programmes to boost weight loss and wellness in a short space of time.
A new 7 day Kick Start Protocol including carb cycling, IF'ing all in one 14 day plan.
7 New home workouts supercharged workouts including Fitness Pilates
All delivered quickly and easily in a Facebook and Whats App group
7 daily  new instructional videos so you know exactly what you are doing
Since 2007 I have run online fat loss and health groups and have had some amazing success. This is the first time I have run a new shorter online programme this year and I'd love you to take part.
Only logged in customers who have purchased this product may leave a review.