Summer Elevate 4 Week Programme
Sale!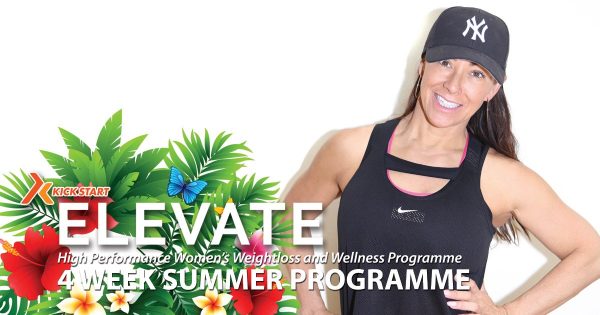 Summer Elevate 4 Week Programme
Its the 4 week Summer Elevate Programme.
Starting Monday 3rd June
Early Bird Price is £57 going up to £67
4 WEEK JUNE SUMMER ELEVATE PROGRAMME.
Week 1 Back on Track Super Focus
7 Day Super Nutrition plan for weight loss, hormonal balance, gut health and mental cognition.
5 Day tracking 2 days Intuitive Eating.
Workouts Daily 15 minute workouts using Bands and Dumbbells.
*Ultimate Hips Thighs and Glutes
Week 2 Kick Start Your Progress
Building on the foundations of week 1
Personalised Nutrition Adaptations
Group Coaching and Community
15 Minute New Lift Lean Activation Workouts with bands and weights
*Activation Power Strength
*Activation Fitness Pilates
Week 3 Flexible Nutrition To Stay On Track
Goal setting and planning for week 3
Workouts using Bands and Weights
Week 4 Summer Super Sprinter To Finish
Fine tuning nutrition and health
Daily coaching and motivation.
Habit-based nutrition, Intuitive Eating and tracking options nutrition
Working out your personalised plan
Stress management strategies for health and wellbeing.
*Activation Arms, Abs & Thighs.
I look forward to working with you.
Only logged in customers who have purchased this product may leave a review.