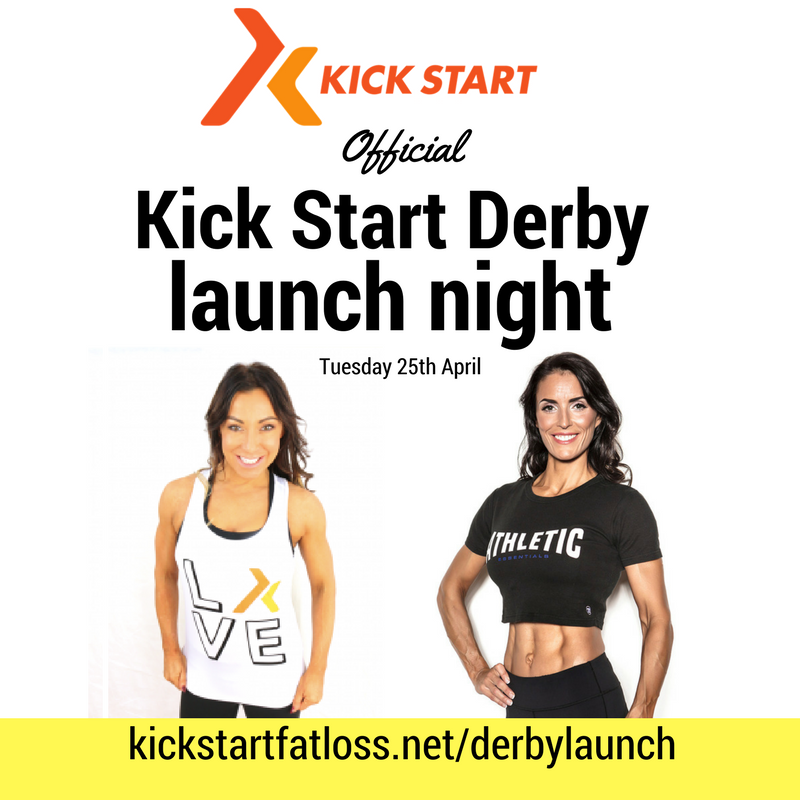 We are very excited to be launching Kick Start in Derby with
Caroline Hague and Rachel Holmes and would love to invite you to our FREE launch night.
Sample amazing Kick Start food and hear Rachel Holmes and Caroline talk about nutrition, fat loss, health and exercise.
Kick Start launches are legendary and are your chance to get the low down on how to get the results you want.
There are 50 seats at this event.
To book your FREE spot please complete the form below.
Check out previous launch nights:
Caroline will be starting an 8 WEEK KICK START weekly transformation class from Tuesday 2nd May we hope to see you there!