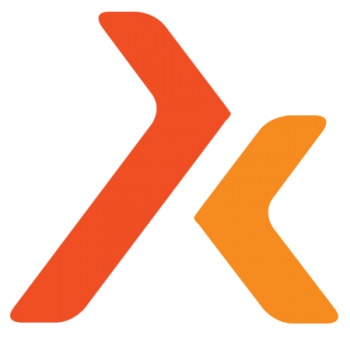 Are You Embarking on a Kick Start Programme but Need Some Technical Help?
How Do I Reset My password?
If you forget your password you can use the 'Forgot Password' link on the login page to reset it: https://www.kickstartfatloss.net/login/
Please make sure that you add mail@rachelholmes.com to your contact list to prevent any emails from being flagged as spam.
Members Area
You must create an account to purchase any online programme.
When signing up to your online programme be sure to write down your log in details as you will need these to access your members area.
If you don't recieve a welcome email, please make sure that mail@rachelholmes.com is added to your contact list and check your spam folder incase the welcome email has been flagged as spam.
You can still log into your account using your selected username or your email address and the password that you choose during the sign up process.

You have a members area which will tell you what programmes you have purchased:
https://www.kickstartfatloss.net/kick-start-programmes/my-members-area/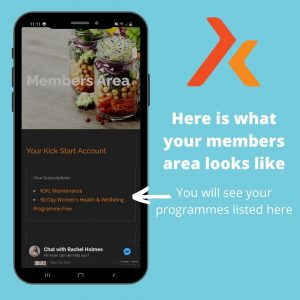 Here you may select to access your programme on the left bar. On the right bar you may select "account" in which to update your details/payments/subscriptions.
Depending on which programme you purchase you will have a dashboard something like this:
You will have access to the information week by week by clicking on the different boxes as you go along.
There will also be downloadable information such as meal planners- click on the highlighted text to download these.
Once downloaded these will appear in your "downloads" folder on your PC.
How do I access a live workout purchase?
When you purchase a live class you will receive an email confirmation (please check your spam if you cannot see this) in this email will be a link that says "Join via app" click this to access the Zoom link.
How do I download the workout videos on Lift Lean?
First of all, click on the link to open the video, on the top right you will see these symbols:

Click the arrow pointing down on the left to download the video.
Online Facebook groups
You will be sent a link to access the Kick Start private Facebook groups for each programme. You must click on the link and request to join. These groups are created for support, questions, motivation, information and accountability.
Questions and help
Please visit help.rachelholmes.com to submit a support request.
Good luck and enjoy your journey with Kick Start.