Prime 2020
Prime 2020
Kick Start Prime is a groundbreaking weight loss, wellness and optimum health programme for  Fitness Professionals to offer to midlife women online.
Watch and learn with over 50 videos to learn from.
Prime Is A Fitness, Nutrition and Weightloss  Programme For Women In The Menopause Phase of Life.
The Programme Includes:
• Workouts
• Menopause Resource
• Weekly Protocol
• Educational Videos
Product Description
Are your clients struggling with menopause, unexplained weight gain, midsection weight gain, low mood, poor sleep quality, loss of fitness, joint pain and a whole host of health and wellness niggles?
Are you a qualified Fitness Professional that would to offer Prime to your Clients and Class Members?
Prime  2020 is a groundbreaking weight loss, wellness and optimum health programme for  midlife women.
This is a programme for Fitness Professionals who want to offer a holistic online approach for women
Access The PRIME programme, watch all of the videos and then create a programme that suits your business.
The Programme Includes:
Daily Nutrition Plan with daily videos.
Daily workouts.
Weekly protocols, goal setting, objectives.
Menopause Updates and Information For Fitness Professionals.
Lifestyle Tips.
See what the dashboard looks like: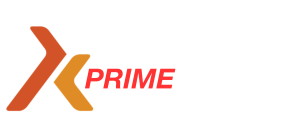 Who Is Kick Start Prime For?
Women who are in the Menopause Life Phase and are experiencing;
• Night Sweats
• Mid Section Weight Gain
• Body shape change
• Brain Fog – Low Mood / Depression
• Mood Swings – Anger/Sadness/Emotions
• Digestion issues
• Stress
Prime Workout benefits:
• Improve Cardiovascular Fitness & Health
• Improve Bone Density
• Improve Mental Cognition
• Improve Muscular Strength & Endurance
• Improve Stress Management
• Improve Metabolic Rate
Here is the timetable phases and video topics:
Phase 1 NEW Nutrition – Kick Start Detox
*What to eat, how to eat and when to eat?
*How to eat for sustainable fat loss and ultimate health.
*Reduce inflammation, pain, bloating, puffiness and fatigue.
Phase  2 The Accelerated Detox Plan for increased results.
* Hormones.
*Tweak and personalise your plan for week 2.
*Understanding which hormones are fat burning hormones and which are fat storing.
*The effects of Oestrogen and Insulin Resistance
Phase 3 Elimination & Rebalance Plan Introducing new foods into the diet.
* Understanding Metabolism.
*How To Up regulate your metabolism.
*How to Kick starting a sluggish metabolism.
Phase 4 7 Day Sprinter – To accelerate Fatloss
*A unique daily protocol introducing carb cycling, intermittent fasting, and crescendo fasting for enhanced health, fatloss and reduced inflammation.
*How To Bring Down Cortisol.
*Stress and Midsection weight gain.
*Endocrine disrupters -the impact of Environmental Toxins.
Phase 5 Super Sprinter
An enhanced version of the Sprinter programme with daily protocols to get you feeling and looking amazing. This is a revolutionary week.
*Supplements.
*Should you take supplements?
*What supplements and why? *
Everything you need to know about supplements for enhanced health and wellbeing.
Phase 6 The MY FITNESS PAL CHALLENGE Have you plateaued?
*Are you eating in a deficit?
*How to Smash through a plateau.
*Emotional triggers.
*Food Behaviour.
*Long term adherence.
Phase 7 Kick Start Ketogenic Diet Plan Are you struggling with your gut?
*Gut Health and Brain Health.
*Eating to feel good mentally.
* How To stop over eating and mindless eating.
Phase 8 Elimination and Rebalance Plan Fitting Kick Start eating into your lifestyle.
* Eating out.
*Family eating.
*Social events.
*Alcohol.
*High On Life.
Phase 9 Kick Start Ketogenic Diet Part 2 How to really benefit from the Kick Start Ketogenic diet.
*Food and Mood – Eating for happiness, focus and positivity.
*How what you eat affects your mood, thoughts, emotions, positivity and ultimately happiness.
*Brain Health and Clarity.
Phase 10 Continuation And Maintenance Plan AMAZING RESULTS
*Womens Health Talk.
*How to live the Kick Start lifestyle and enjoy life to the full without putting weight back on.
What happens when you book?
You have access to the whole programme to read, watch and digest – think of this as an educational journey and feel what it is like to experience the programme as a customer.
Only logged in customers who have purchased this product may leave a review.