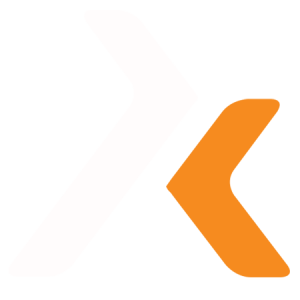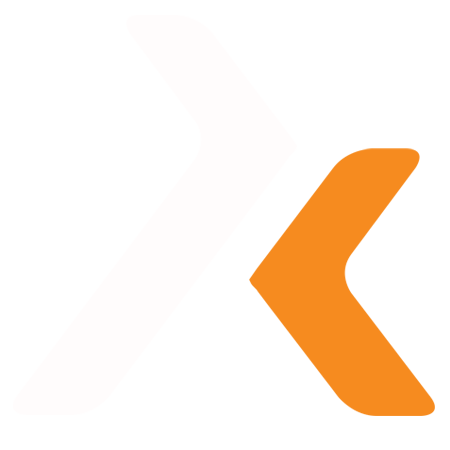 Are you stuck in a training and nutrition rut?

Then the LIFT LEAN Programme with the 5:2 Diet is just for you.
My clients have had jaw dropping results and you can too.
I have created 7 different home Lift Lean programmes with the Kick Start 5:2 Diet Plan.
The NEXT LIVE Lift Lean and 5:2 is the Super Summer Kick Start starting on Monday 11th June

What is Lift Lean?
The Lift Lean Workout is a weights and resistance training class set to timed music designed to fit into the busiest of schedules.
"We designed and trialled the concept last year and have had amazing results with our participants. Strength training using weights, barbells, kettlebells and mini bands plus a tweaked 5:2 nutritional protocol works so well together." Says Kick Start Creator Rachel Holmes.
The 5:2 method is a tried and tested nutrition plan providing more flexibility to fit into busy lifestyles and social lives. The plan is a long term and easily sustainable method of maintaining your results too meaning you don't just pile the weight back on following the plan.
"It's a flexible way of eating without severe restriction. We teach Lift Leaners how to eat healthily in the week and allow for a little wriggle room at the weekend." Explains Rachel.
"For most people, it is at the weekend when they may fall down with their nutrition, but we teach our clients how to balance out their calories, and to make daily habits changes that are sustainable for long term sucess." Rachel continues.
Weight training changes the shape of the body, increasing bone density and muscle mass, also improving mental clarity and reducing mid section weight gain. This type of exercise is often something women shy away from, thinking they may get muscular or bulky, and this is just not the case.
If you want to change the shape of your body, feel empowered and positive and have access to the very latest nutrition information then Lift lean is the perfect package for you.
What will you need?
Here is the equipment you will need for your programme – but hey don't worry you can always work out in the gym!
You can do the workouts at home or in the gym.
A brand new workout every single day.
You will never get bored with your training or get food fatigue again.
Check out these workouts:
#WODS (Workout of the day)
#Timed Challenges
#AMRAPS
#Pyramids
#EMOTM (Every Minute On The Minute)
#Pre Exhaust Giant Sets
#Blood Shunting – Peripheral Heart Rate Training.
#Isometric Mix
#Fartleck Workouts
#REP Targetting
#Ascending Pyramids
#Sphere Workouts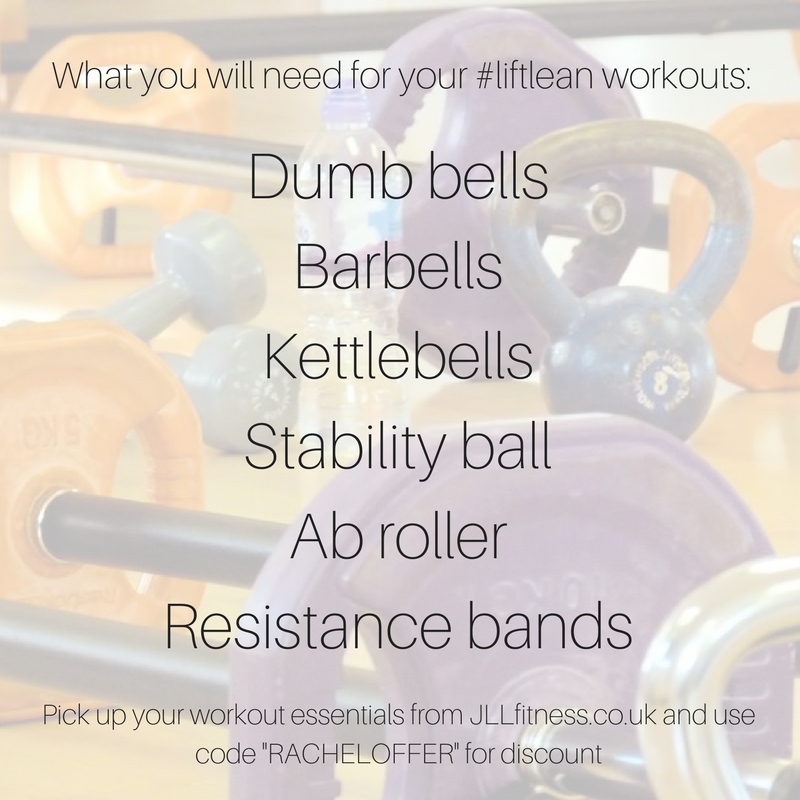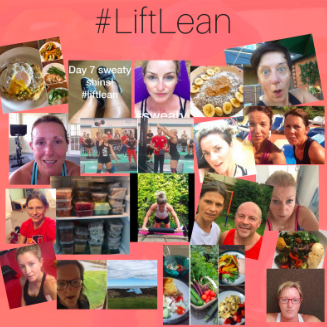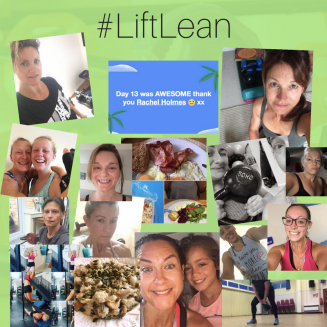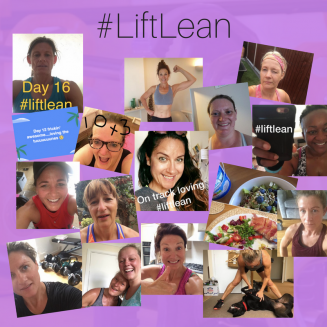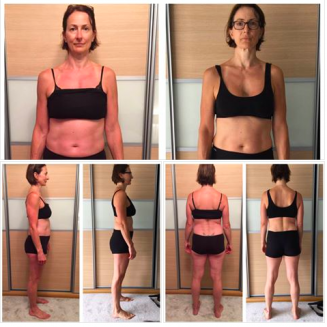 See some of our previous results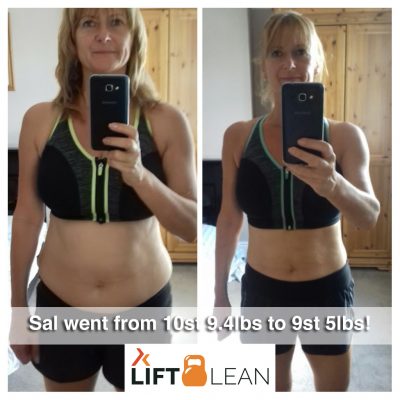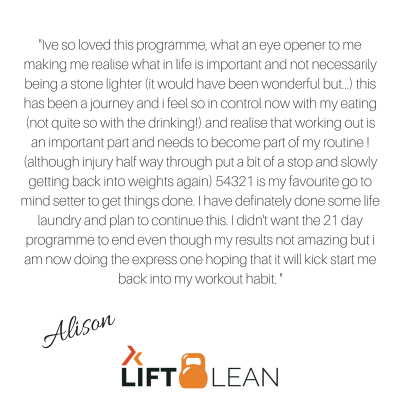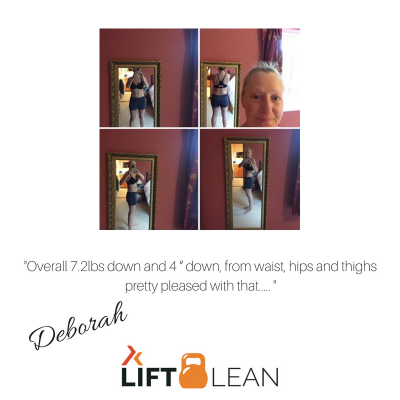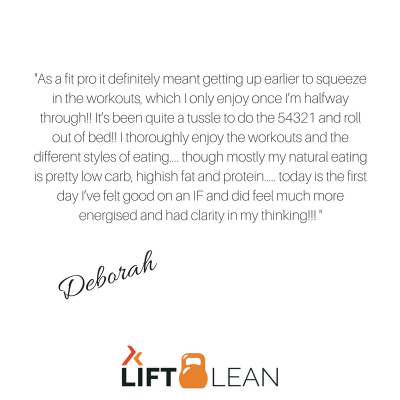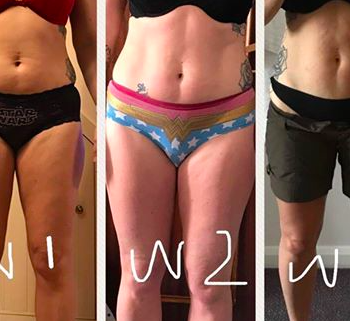 TABBY
"From a fitpro point of view, loved the change to eating daily and it was easy to fit round classes. Struggled to fit in extra workout in top on classes sometimes. But nutrition wise I found this really easy to follow and fit around teaching."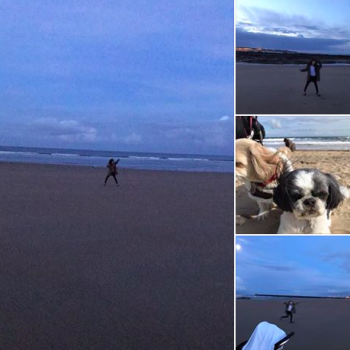 LISA
"Feeling happy. 7.5 inches lost. 3lb lost.
I haven't actually lost that much weight but I feel a lot less bloated and can fit in some of my pre preg clothes.
Also I was surprised that I haven't lost much off my arms as they seem to have changed the most.
Could have done better if I didn't have 5 days of non exercise due to laryngitis but I'm still pleased I continued.
Sleep is better and mind set is better, so that's good too."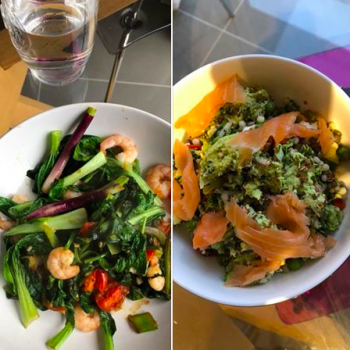 JUSTINE
"Morning ladies ! I've lost 12 inches in total and 8lbs. Absolutely thrilled !
As I've also had a few relaxed eating days! bring on next week.
Well done everyone. And thank you so much Rachel Holmes for all your help and support. By far the best ever weight loss/mind/workout plan I've ever done. xx"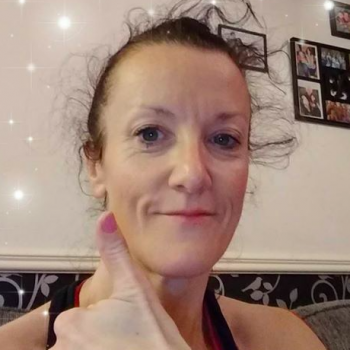 ANDREA
"21 day Results- 13lbs off- 7 inches off
I'm very happy with these results but even more happy with how I am FEELING!! My confidence, my self belief, my mood, my whole outlook and how I feel about being me!!
Oh gosh…. Getting a bit emotional typing this 🙈
But I feel so happy and grateful and this group came along at just the right time for me!!
Thanks a million Rachel and all of you 😘
Have a great day everyone x"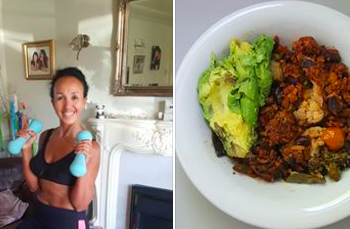 SARA
"Results from the last 3 weeks are:
-Weight 2lbs loss- Inch loss 5.5″
I'm very happy with the results 👍. 
I was really shocked about my painful hand this last week! Dr is referring me for tests. It feels much better, no pain, so got to keep moving. 
When blips in our health stop us exercising, its easy to feel sorry for ourselves and just eat!! But thankfully l am beginning to think differently about the long-term reason for what we're doing this for. A healthy life. 
Have a great day everyone. Im back on it. Yeah!!!!🌷🌷🌷🌷🌷🌷"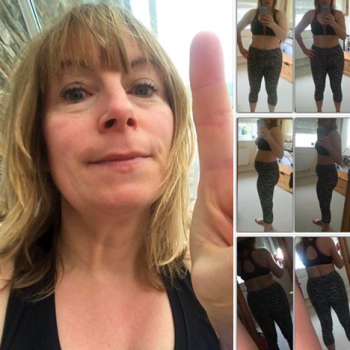 EMMA
"Have lost 8.5lbs and 10 inches in last three weeks and pleased with that."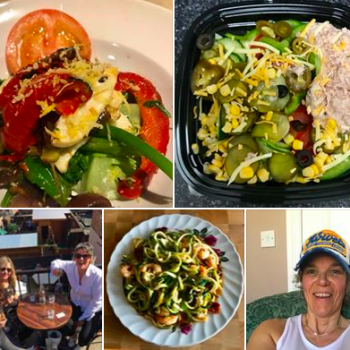 JANE
"21 days later – 5lb lighter, 6.5" smaller – still a work in progress!♀"