PRIME START MONDAY 16th APRIL – Questions Email me?
I've spent the last 6 months digging into more research, papers and articles and listening to the worlds best functional medicine practitioners to create our brand new programme for 2018.
Kick Start Prime is a groundbreaking weight loss, wellness and optimum health programme that you can access completely online.
The Programme Includes:
Daily Workouts
Weekly Protocol
Educational Videos
Guest Audios and lectures from the industrys top experts.
Coaching From Rachel Holmes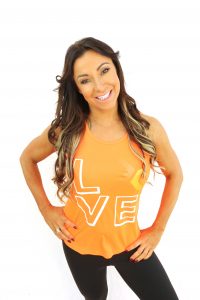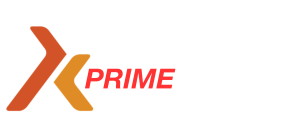 Who Is Kick Start Prime For?
Women who are struggling with:
Peri Menopause/Menopause and Post Menopause
Night Sweats
Mid Section Weight Gain
Body shape change.
Gut problems/Thyroids/Adrenals
Brain Fog – Low Mood / Depression
Mood Swings – Anger/Sadness/Emotions.
Digestion/IBS/Reflux
This IS our most comprehensive programme to date. Are you ready for MAJOR CHANGE?
Here is the timetable:
Phase 1 NEW Nutrition – Kick Start Detox 2018. The perfect start to the new year.
*What to eat, how to eat and when to eat.
*How to eat for sustainable fatloss and ultimate health.
*Reduce inflammation, pain, bloating, puffiness, fatigue.
Phase  2 The Accelerated Detox Plan for increased results.
* Hormones.
*Tweak and personalise your plan for week 2.
*Understanding which hormones are fat burning hormones and which are fat storing.
*The effects of Oestrogen and Insulin Resistance
Phase 3 Elimination & Rebalance Plan Introducing new foods into the diet.
* Understanding Metabolism.
*How To Up regulate your metabolism,
*How to Kick starting a sluggish metabolism.
Phase 4 7 Day Sprinter – To accelerate Fatloss
*A unique daily protocol introducing carb cycling, intermittent fasting, and crescendo fasting for enhanced health, fatloss and reduced inflammation.
*How To Bring Down Cortisol,
*Stress & Midsection weight gain,
*Endocrine disrupters -the impact of environmental Toxins
Phase 5 Super Sprinter
An enhanced version of the Sprinter programme with daily protocols to get you feeling and looking amazing. This is a revolutionary week.
*Supplements
*Should you take supplements
*What supplements and why. *
Everything you need to know about supplements for enhanced health and wellbeing.
Phase 6 The MY FITNESS PAL CHALLENGE Have you plateaued?
*Are you eating in a deficit?
*How TO Smash through a plateau
*Emotional triggers
*Food Behaviour
*Long term adherence.
Phase 7 Kick Start Ketogenic Diet Plan Are you struggling with your gut?
*Gut Health and Brain Health
*Eating to feel good mentally.
* How To stop over eating and mindless eating.
Phase 8 Elimination and Rebalance Plan Fitting Kick Start eating into your lifestyle.
* Eating out.
*Family eating.
*Social events.
*Alcohol
*High On Life
Phase 9 Kick Start Ketogenic Diet Part 2 How to really benefit from the Kick Start Ketogenic diet. *Food and Mood – Eating for happiness, focus and positivity.
*How what you eat affects your mood, thoughts, emotions, positivity and ultimately happiness.
*Brain Health and Clarity.
Phase 10 Continuation And Maintenance Plan AMAZING RESULTS
*Womens Health Talk
*The latest on Peri menopause/menopause
*How to live the Kick Start lifestyle and enjoy life to the full without putting weight back on and understanding how to manipulate your metabolism and hormones going forward.
COMING SOON
This is a full educational womens wellness and weightloss programme
and is £99