Welcome [wlm_firstname]!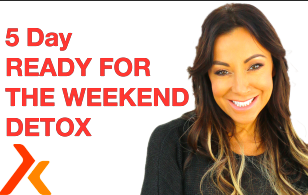 Below is your dashboard for the 5 DAY Cleanse
Where you can access all your information
Please go through the pages below so you feel confident with everything you are doing,
and let me know if you have any questions!
If you have any technical questions with the website please
Email rachel@Choreographytogo.com
You can get back to this page at any time by clicking on the '5 Day Weekend Ready Detox' link under 'Member Dashboards' in the main navigation menu above.
[column size="third" float="l" css="margin-bottom:10px"]
[button link="https://www.kickstartfatloss.net/5-day-get-ready-for-the-weekend-detox/preparation/" css="width:240px"]Preparation[/button]
[button link="https://www.kickstartfatloss.net/5-day-get-ready-for-the-weekend-detox/day-3/" css="width:240px"]Day 3[/button]
[button link="https://www.facebook.com/KickStartFatLoss" css="width:240px"]Facebook[/button]
[/column]
[column size="third" float="l" css="margin-bottom:10px"]
[button link="https://www.kickstartfatloss.net/5-day-get-ready-for-the-weekend-detox/day-1/" css="width:240px"]Day 1[/button]
[button link="https://www.kickstartfatloss.net/5-day-get-ready-for-the-weekend-detox/day-4/" css="width:240px"]Day 4[/button]
[/column]
[column size="third" float="l" css="margin-bottom:10px"]
[button link="https://www.kickstartfatloss.net/5-day-get-ready-for-the-weekend-detox/day-2/" css="width:240px"]Day 2[/button]
[button link="https://www.kickstartfatloss.net/5-day-get-ready-for-the-weekend-detox/day-5/" css="width:240px"]Day 5[/button]
[/column]