Preparation for your detox
IMPORTANT Information for all KSFL'ers
It's great to have you on board – HOW ARE YOU?
Please head over to my special Kick Start Fat Loss Facebook Private Coaching Group for 24 hour support from your fellow KSFL members and the team: https://www.facebook.com/groups/845793672151353/
Please listen carefully to my audios and watch all of the videos on this page.



Please do the Fitness Test as soon as you can so you see your starting point. You will do the Fitness Test every 7 days to see how your fitness levels are improving.
Please read all of these instructions and watch the videos make notes as you go and any feedback or questions please tweet me or Facebook me Facebook.com/Kickstartfatloss Twitter @RachelHolmes
Please print your manual and fill in your details. Keep this as a hard copy for you to refer back to and use on a daily basis.
KSFL2016 Manual – shopping List

Please download this manual and save to your hardrive – copy and paste this link and add into your browser.
Food Journal

You can do this on your pc, on your phone or as a hard copy which ever works for you. Every day please write down EVERYTHING you eat and drink and the times you eat it. Another great idea is to photograph your meals on your smart phone you can share these with your colleagues also doing KSFL
Also add a note to the journal about how you feel after you have eaten the meal. Do you feel really full? Bloated? Uncomfortable? or pleasantly full
Include in this the quantity of oil you have cooked with or dressed your food with. Make sure you cook with the coconut oil and dress with Olive Oil
Download your 7 day tracker below:
Your Photos – Keep your weekly photos on your phone and you can download an app called Instacollage or Picstitch where you can put them all together side by side for weekly comparisons.

Supplements – These are optional but will help give you the edge in losing body fat.

Workouts
I recommend you perform one of my 10 minute workouts as often as possible, in fact every day would be amazing and really help you gain the best results. Performing the workouts will help you achieve your goals in  the minimum amount of time. Remember work at your own pace and make sure you do some jogging on the spot or skipping to warm up before you begin.
All the videos will load using a phone/ipad/lap top or desk top. If you get a fragmented playback it usually means your broadband or wifi is not fast enough at that time. Please try again at another time.
Please watch all of the videos below as they will help you to understand exactly how KSFL Works and if you can do the daily workouts they will speed up your fatloss and results.
To read more about KSFL, Meal Ideas and Recipes download keep checking my Facebook.com/Kickstartfatloss page for daily food  inspiration as well as the pages here.
Meal Planners and Recipe Ideas
Beg, Borrow, Buy or Steel a Slow Cooker. Slow Cookers are KSFL'ers best friend and will help you plan and prepare your KSFL Meals.
Download our KSFL Detox recipes list below:
Meal Ideas
Breakfast Ideas
Scrambled eggs and smoked salmon
Omelette with spinach, with mushrooms, with
Omelette with veggies
Vegetable Stir Fry
Click here for meal ideas from Martina Maghill who is the KSFL Instructor in Manchester
Breakfast Ideas
Its always breakfast that many people do struggle with even though you have probably been eating the same breakfast day after day for years when it comes to ditching cereals we seem to worry about variety and choice.
You should always start your day with protein. This will ensure your blood sugar level is stable and you wont get any energy crashes later on in the day.
Eating Out
You don to be a hermit when you are detoxing on KSFL as its quite easy to eat out. Choose steaks, fish and chicken without sauces and tons of extra veg. Most restaurants will have these staples on the menu, simply ask for the dishes without any sauces.
Restaurants like Nandos, TGI Fridays, Wetherspoons all do lots of dishes that fit right into the KSFL lifestyle just leave out the bread, potatoes and rice and ask for extra veggies and salad.
Choose the Good Carbs
KSFL isn't s low carb diet its a GOOD CARB diet. You get all of the amazing nutrients your body needs by eating vegetables. Broccoli, really is super food number 1 along with spinach, garden peas, brussels sprouts, cauliflower, parsnips and sweet potatoes. These are all good carbs and you can afford to eat plenty at every sitting.
Its the starchy carbs like bread, pasta, cakes and pastries that you should cut out and limit only to treat meals once a week or less once you have completed the detox.
Ditch the Processed Food
Research proves that many foods  we deem to be "healthy" such as low fat options are actually heavily processed and contain a heap of sugar.  Consuming sugar daily will leave the body and brain craving for more and more, keeping us locked into a cycle of constantly wanting more  of these foods. Creating your own meals from scratch and using your slow cooker will ensure you fuel your body with the best possible nutrients and turn your body into a fatburning machine.
Water
Drink plenty of bottled water every day to flush toxins and aid the liver in detoxification.
Useful Videos to help your KSFL Journey
Breakfast
Sugar

Hormones
Supplements
Supplements will give you the edge and in some cases will make a huge difference.
Supplements will help balance and regulate blood sugars, they will help you recover faster and be able to train harder.
Of course there are many other supplements you can take depending on your individual requirements but the best 2 are:
To get the KSFL Supplements Click here
Please subscribe to my youTube channel and add Twitter for extra info and updates.
Please follow me and I'll follow you for food and meal ideas – I'm RachelLholmes

https://www.youtube.com/user/RachelLHolmes?feature=mhee
https://twitter.com/RachelHolmes
Browse our collection of recipe books HERE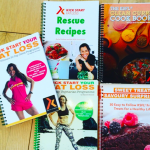 Grab your coconut oil HERE