Autumn Elevate
Autumn Elevate
LAUNCHING THE  VIP CLUB PACKAGE –  Purchase the Full 2 Months VIP Programme starting 1st October- 30th November £127
or October only 4 weeks programme only £67 or November only £67
SEPTEMBER ELEVATE IS NOW FULL – You may enroll for October 
The Full 2 Month VIP Programme Is THE best way to get the most  amazing results.
SEPTEMBER has now started and the next opening is October.
High-Performance Living – Daily Coaching with Rachel – Working On Your Goals every day – Choice of 3 daily workouts – Mindset coaching and motivation – Powerful Motivation every single day.
Excel in ALL areas of your life – Improve your health – energy – vitality – productivity – body – sleep – emotional health, physical health, intellectual health.  ELEVATE your Mind & Body.
Product Description
Enjoy summer knowing you are can get back on track with the best Kick Start programme to date. September is  28 day TOTAL BODY RESET, October is LIFT LEAN MIND & BODY, November is SUPERCHARGE RESULTS. Daily Workout. Daily weightloss & wellness video and LIVE coaching all ONLINE. Its so convenient and results orientated. I'll be leading you through this with LIVE coaching in the Facebook group.
This is going to be brilliant for your planning, results and goals.
2018 has been a phenomenal year for my courses. LIFT LEAN with the 5:2 Diet has worked so well for so many people. It has literally been a game changer and is the unlock to great results physically and mentally.
I teach you how to eat healthily and lose weight in the week, work on your daily habits and non-negotiables, mindset and motivation which gives you wiggle room at the weekend to enjoy additional food and drink without sabotaging your efforts, your progress, health or goals.
***Daily coaching in the Facebook group keeps you on track and I can serve you in a much deeper way, answering your questions and providing you with the best support and motivation. I can personalise things for you and make this fit into your lifestyle.
*** Daily HOME workouts – I have found the sweet spot of a 7 minute workout using minimal equipment that can be repeated if necessary for a longer 14 minute workout plus a daily bonus workout is the perfect way to get phenomenal mental and physical results.
****I have so many videos that if you need lower options or alternatives I can make sure you are catered for.
**** Daily nutritional video explaining what to eat, how to eat, how to fit it into a busy lifestyle, have a social life and work it in with family life. This is KEY to long term success and sustainability.
Plus meal plans, cooking ideas, vegetarian and pescatarian options.
SCROLL DOWN TO READ MORE!
So much has changed in nutrition since I began Kick Start and I am constantly researching the best practices and evidence-based information delivered to you in an easy to follow and highly supportive way.
The programme is 3 x 28 day programmes made up of a different focus each week.
You will be experiencing all of the different nutritional protocols and working out which one suits you personally.
*Ketogenic
*Carb cycling
*Calorie counting
*Intermittent fasting.
ALL work. but its understanding which one suits you and makes you THRIVE.
Every week will begin with:
* Weight, measure and stats.
* Goal setting and expectations for the week.
* Big picture thinking, health and wellbeing goals.
* Real-world weightloss goals and obtainable results.
*Plan for the week.
* Workout scheduling
* Your weekly social overview – Have you got social functions that week that we can factor in and help you with so you dont sabotage your results.
Programme Timetable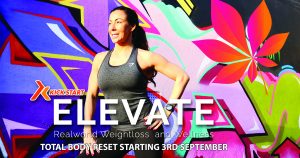 September Total Body Reset
28 Day Programme
7 Day NEW Reset & Refocus  – 7 New Full Body Equipment-Free Workouts
7 Day NEW Midsection Meltdown –  7 New Midsection Meltdown Workouts to work on the Abs, Core & Midsection.
7 Day NEW Lift Lean – 7 Lift Lean Workouts using weights and Kettlebells
7 Day NEW –  7 x Supersculpt Workouts weighted workouts plus Freestyle Yoga and Fitness Pilat
October Total  LIFT LEAN Mind & Body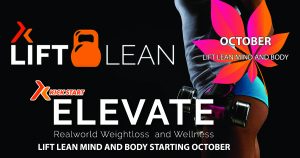 28 Day Programme
7 Day New 7 x  Lift Lean Workouts – Full body weights and kettlebells
7 Day New  7 x  LIFT LEAN Vitality  – Lift Lean and Cardio workouts.
7 Day New  7 x  LIFT LEAN SPLIT -Split Day Training Monday Legs/Tue Upper/Wed Core etc
7 Day New  7 LIFT LEAN LEGS & ABS
November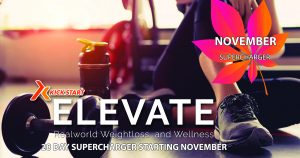 28 Day SUPERCHARGER 
Ready for Christmas.
7 Day Super Charge Body Reset – Full Body Reshape with weights
7 Day Super Charge Lift Lean – Lift Lean Supercharger Workouts.
7 Day Super Charge Midsection Meltdown – Abs and Core
7 Day Super Charge Total Mind and Body – Weights, Cardio, Yoga & Pilates.
You a jump onto 1 x 28 dayer, 2 x 28 dayers or get the Full programme and package
SIGN UP FOR THE FULL 3 MONTH  VIP CLUB £157.00
To purchase each individual month will be £67 but sign up for the VIP Club and be rewarded with an amazing offer.
Additional Information
| | |
| --- | --- |
| Programme Type | Full VIP 3 Month Membership, September 28 Day Programme, October 28 Day Programme, November 28 Day Programme |
Only logged in customers who have purchased this product may leave a review.