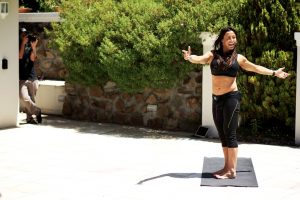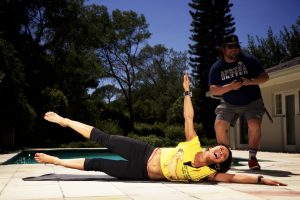 Get a First Class Ticket On The
JUST SAY NO TRAIN!
Are you a people pleaser?
Are you struggling to get on the "JUST SAY NO" Train
& is it having an effect on your fitness,
health, business, Life & SANITY?
Do YOU see yourself as an assertive person?
But, do you find yourself saying YES to things
YOU don't REALLY, in your heart of hearts want to do.
Or agreeing to things that are not aligned with your
true path & your core values?
I bet your KNOW exactly when you are agreeing to
people & situations that
are not serving you & your core beliefs.
Why are YOU doing this?
If YOU are struggling with time management issues
to work on your OWN life priorities, then, look at all the STUFF
you are saying YES to and
STOP……SLAM on the brakes, dear friend, before you
waste any more time……..
YOU need to get a FIRST CLASS TICKET on the
"Just Say No Train"
Like, right now…girlfriend! (& boyfriend)
We are inundated with choices, opportunities, ideas
& tons of things I would term "low hanging fruit"
These choices are DISTRACTIONS and are steering you
away from your true path.
Get CLEAR about what your mission is…
& the projects you need to crack on with.
WE all have only 24 hours in the day.
You have to sleep, be with your family & it doesn't leave
you that much time to get stuck, wholeheartedly
into those meaty projects that will bring you happiness,
prosperity & joy.
ITS CRITICAL that you become comfortable with saying NO.
Say its with LOVE.
Say it with COMPASSION
Say it with a SMILE on your face.
Say it with a POSITIVITY
But please JUST SAY NO and get good at it!
You are not being selfish you are being TRUE to you
and your core values and your path.
Get on the JUST SAY NO TRAIN!
Can you Tweet me a big phat "NO" today.
Love Rachel xxx
Are YOU a People Pleaser?
Do you have issues saying NO?
Tweet me I just LOVE to hear from you……
The NEW Kick Start Fat Loss LIFESTYLE EVENT is on
Saturday 7th June 2014 at a HOTEL at EAST MIDLANDS ?AIRPORT
Speakers are:
Phil Richards – The Latest Fat Loss Updates – AMAZING
Jo De ROSA – Meditation & Manifestation for Beginners – UNMISSABLE
Jenny Burrell – Its happening For YOU – Not To YOU LEARNING TO LIVE WITH and love UNCERTAINTY
Kim Ingleby – Passion & focus IS mental strength for performance  including training for Triathlon, Run, Charity training – Totally INFORMATIVE
Mairi Taylor – JUICING for Vitality, Health, Fatloss
PLUS Talks & sessions with Rachel Holmes & Jayne Nicholls
EARLY BIRD PRICE IS £79 + VAT until Friday usual  price is £97 + VAT
This for everyone interested in Health, Fitness, Wellness, Positivity and Living the best possible LIFE
BOOKINGS OPEN LATER TODAY – STAND BY
Add your email for up to the minute info on KSFL diet & detox, Juicing,
Fatloss tips, Home Workouts,
Positive Self
Love, Affirmations & Happy Lifestyle
Updates
Posted on