Add your email for up to the minute info on KSFL diet & detox, Juicing,
Fatloss tips, Home Workouts,
Positive Self
Love, Affirmations & Happy Lifestyle
Updates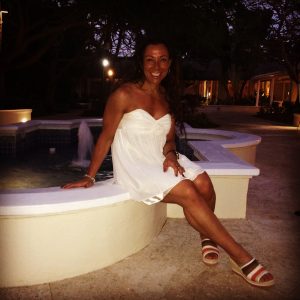 I saw a fabulous  affirmation today
that  I wanted to share.
"I AM OPEN TO RECEIVE"
Put it on your phone. Use it as a screensaver
Sing it out loud in your car.
BELIEVE it, Feel it. Crave it.Desire it.
Too many times you are so
much in the frame & you can't
see the bigger picture.
Events, circumstances, jobs,
people, places, situations,
Take a minute to step back.
Recalibrate.
Step out of the frame.
Look at the bigger picture & ask
yourself.
Is this going to matter in 6 months,
1 year, 5 or even 10 years
from now?
So, crack on. Get wild & bring those
extravagant & fanciful ideas into
fruition
Take a step back & proper go for it.
Hows your meditation practice going?
Are you still trying to build those
meditation muscles?
It's most definitely an ongoing
practice…Keep going!
Remember we are on a mission to
banish littleness & playing small.
Loving all of your feedback on email
&Twitter Keep them coming @RachelHolmes
Much love, blessings & happiness
from Barbados.
Rachel xx
I'm kicking of my new 7 DAY KSFL SUPERCHARGE
online programme on Monday.
Are you in?
Has the sugar crept sneakily back in?
Have you wandered of track again?
Time to take yourself back in hand?
Still craving carbs & gluten & diary?
Come and join me then for daily affirmations,
mindset, diets & workouts.
https://www.kickstartfatloss.net/rachels-ksfl-club/supercharger/
Are YOU Going to Blackpool ISF2014?
Are you interested in joining KSFL as a franchisee?
Lets meet for coffee – Click here for details
http://www.choreographytogo.com/2014/03/are-you-going-to-ifs-want-to-meet-for-coffee/
Add your email for up to the minute info on KSFL diet & detox, Juicing,
Fatloss tips, Home Workouts,
Positive Self
Love, Affirmations & Happy Lifestyle
Updates
Posted on