Alex and Elaine – WLD Dance Sport and Fitness – Rathnew (Ireland)
We became a KSFL franchisee after meeting the inspiration Lesley Gooch when she came over with Rachel Holmes to Ireland in November.
We wanted to help people achieve the best they can achieve and KSFL fitted in well with what we have envisaged for our studio.

We launched KSFL classes in Jan 2015. We held a free information day and 90% of the attendees signed up to the program after listening to how the program would work, and tasting all the lovely clean treats that we made for the occasion.

A great majority of these initial KSFL club members had joined KSFL because they didn't achieve the results that they wanted attending the traditional slimming clubs.
Some of them also attended other programs which pushed them physically to the extreme and resulting in them quitting the program. They knew that Alex and I had a great track record in the fitness industry. They liked us as fitness instructors and they knew they could trust their health and fitness in our hands.
Apart from the weekly KSFL meetings and workouts, we also set up a Facebook group dedicated to our members only.
Whenever our members have any questions, topics that they want to discuss, any achievements that wanted to share, we always made sure that we are there for our members promptly. We pride ourselves in educating people and we always give them the scientific facts behind what food they should or shouldn't eat and then the choice is theirs to make. We think it's really important to train people to think for themselves rather than having a leader dictating to them what they should or shouldn't eat.

We were very lucky and blessed to have such a motivated and determined group joining us when we launched. They wanted results and results came fairly quickly. The program is simple: there are no strict meal plans, there is no portion control or counting, they can be creative with their food.
And the results say it all, when they followed the KSFL lifestyle, they see results; when they don't, they don't.

The facebook support group has now taken on a life of its own. Our club members share their meal ideas, recipes, share their achievements on there and bring them together as a group.
When we have new members joining, they would be most encouraging and welcome the new members into the group and give them tips to help them to be successful with their KSFL journey.

Prior to KSFL, Some of our members were miserable, felt like they were stuck in a rut. Now, we see them a lot happier, a lot more confident, and in turn this gives us a great sense of achievement.
We feel really proud of our members. At the beginning of the journey, they wouldn't even have the strength to do a push up or a plank. But we coached them, we encouraged them and week by week we see their improvement and sometimes we stand back in amazement in how far all our members have come along with their fitness level.

Few months down the line, our members friends and families are beginning to notice the difference in their figures and now our KSFL club is growing as a result.
All the new kick starters are happy and pleasantly surprised with the support and encouragement that we as a group provide and I think this is the major reason why our members are successful.
Here are some of Alex & Elaine's fantastic members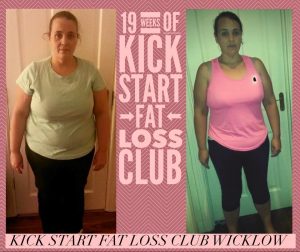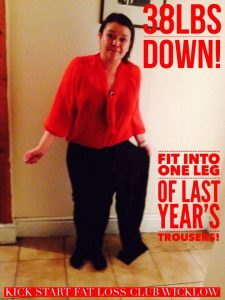 CONTACT ALEX And ELAINE via social media
Posted on