Half Term Kick Start Naked Bars
As its half term it's the perfect tie to bake up your own super healthy naked bars.
So much more healthy & satisfying than processed cereals bars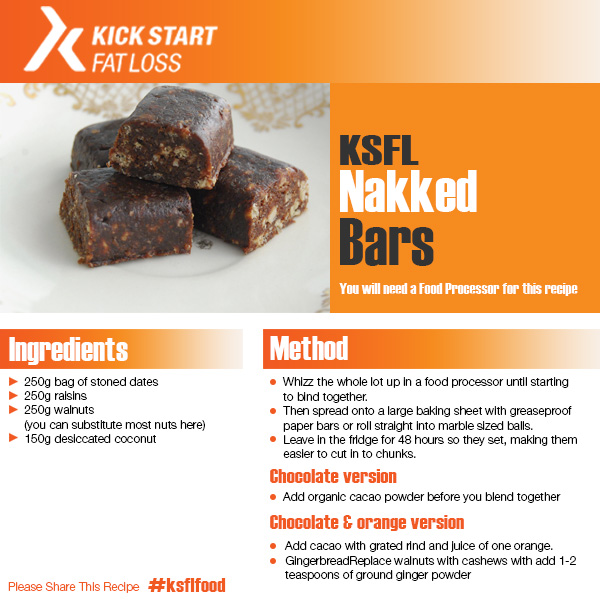 These are real winners!
Is sugar binging still a problem for you and your nutrition plan? Sign up for my Free 30 Day Sugar Free Challenge today.
Posted on