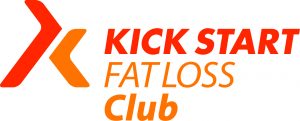 Have YOU Heard about Kick Start Fat Loss ?
Do You know what it is?
There are 91 Kick Start Fat Loss Franchisees in The UK, Ireland &  Gibraltar each teaching live KSFL clubs, Kick Start Slim classes and running online courses for 1000's of people around the world.
The Health, Fitness & Food Revolution is here… Are you ready?
Are you unhappy with your body shape?
Have you tried numerous diets without getting lasting results?
Confused about nutrition, what foods to eat & bombarded with conflicting weight loss info?
Not getting the desired results from your current exercise regime?
Would you like the support of a positive, like minded and proactive group?
Do you have stubborn areas of your body that seem resistant to change?
Its time for  a change.
Its time to uncover the truth about diet and exercise.
Kick Start Fat Loss Club is a revolutionary new programme consisting of an initial detox diet plan, weekly club workout and daily online support. Drop a dress size or more, Burn body fat, shape up and slim down, there is no calorie counting, daily points,faddy foods or complicated workouts.
KSFL consists of a clean, easy to follow diet and detox plan, eliminating addictive processed food, detoxifying the body enabling you to burn more fat, have tons more energy, become slimmer, leaner and mentally on top of your game.
At KSFL we educate you on THE very latest weight loss & nutrition research. Arming you with the information you need to get long lasting results.
A KSFL Club Consists of:
*Weekly Weigh in, Measure and Body Stat recording.
*15 minute educational and motivational group talk – Understand the KSFL diet plan, meal and recipe ideas, PLUS Mindset & confidence coaching keeping you on track and motivated.
*30minute Fat Burning Workout – Research shows you don't have to work out for hours at a time for the best results.  30minutes of the right exercise intensity will burn more body fat than hours of cardio or endless hours at the gym. The KSFL workout is not dancy or complicated it is an all ability interval workout with rest & recovary periods, perfect for beginners and regulars.
*Online workouts, meal planners and recipes, so you are fully supported every day.
Knowledge is power and KSFL will help you cut through the weight loss confusion with totally up to the minute diet and workout plan.
To get the desired results a combination of correct nutrition, exercise at the right intensity, mindset coaching and motivation. KSFL combines all of these crucial ingredients for your success.
All delivered in a friendly, supportive and positive group.
If you want to lose 3lbs or 3 stone Kick Start Fat Loss will get YOU the Body of your dreams. Live the life you really want and feel amazing.
Rachel Holmes is the UK's leading Fitness and FatLoss Presenter.
She is an international fitness educator, key note speaker, programme devloper and choreographer. She has coached 1000's of people worldwide with KSFL, creator of Fitness Pilates and director of Choreographytogo.com a website for Instructors with over 75,000 subscribers.
Posted on