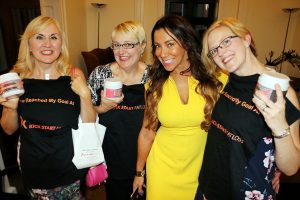 I hope you are well?
I am looking for more great Instructors / Entrepreneurs to join my Kick Start Fat Loss
Programme as a Franchisee Business Owner.
We now have 91 clubs, classes &
franchisees in the UK, Ireland, Jersey & Gibraltor
are are looking for great folks in Scotland
to join the expanding team.
If you are keen to know more then I'm doing a special webinar on:
MONDAY 26th October 9 – 10pm
with Sarah Jane Walls and I'd love you to join us.
Here is the link to join
https://attendee.gotowebinar.com/register/2142705540510867201
Click on the link and Ill see you on Monday evening.
Have a fantastic weekend.
Love Rachel x
Posted on