The new Kick Start business website has just gone LIVE do
head over and have a look around!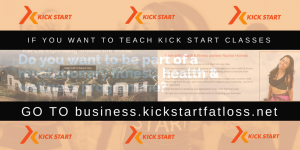 Especially if you are interested in more info on the
Kick Start business side.
https://business.kickstartfatloss.net/
I am LIVE every morning on Facebook with
various workouts at 8am so if you are looking for
quick motivation and inspiration
head over. www.Facebook.com/KickStartFatLoss.
Are You A Fitpro Or PT Or
Bootcamp Instructor
Based In Gloucester?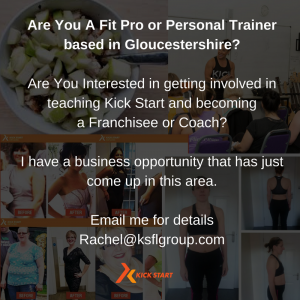 Due to unforeseen circumstances one of my Kick Start Franchise Area in Gloucester has come up for sale and I'd like to
offer you an exciting deal if you are interested.
There is a LOT of interest locally when Kick Start started
last year with almost 100 people attending the
launch event.
I am really keen to keep up the momentum and
brand awareness in the area as I know there is
a great opportunity for a forward thinking Fitpro
who would like to grow the business.
If you are keen for more information
please email me at your earliest convenience rachel@ksflgroup.com
Posted on