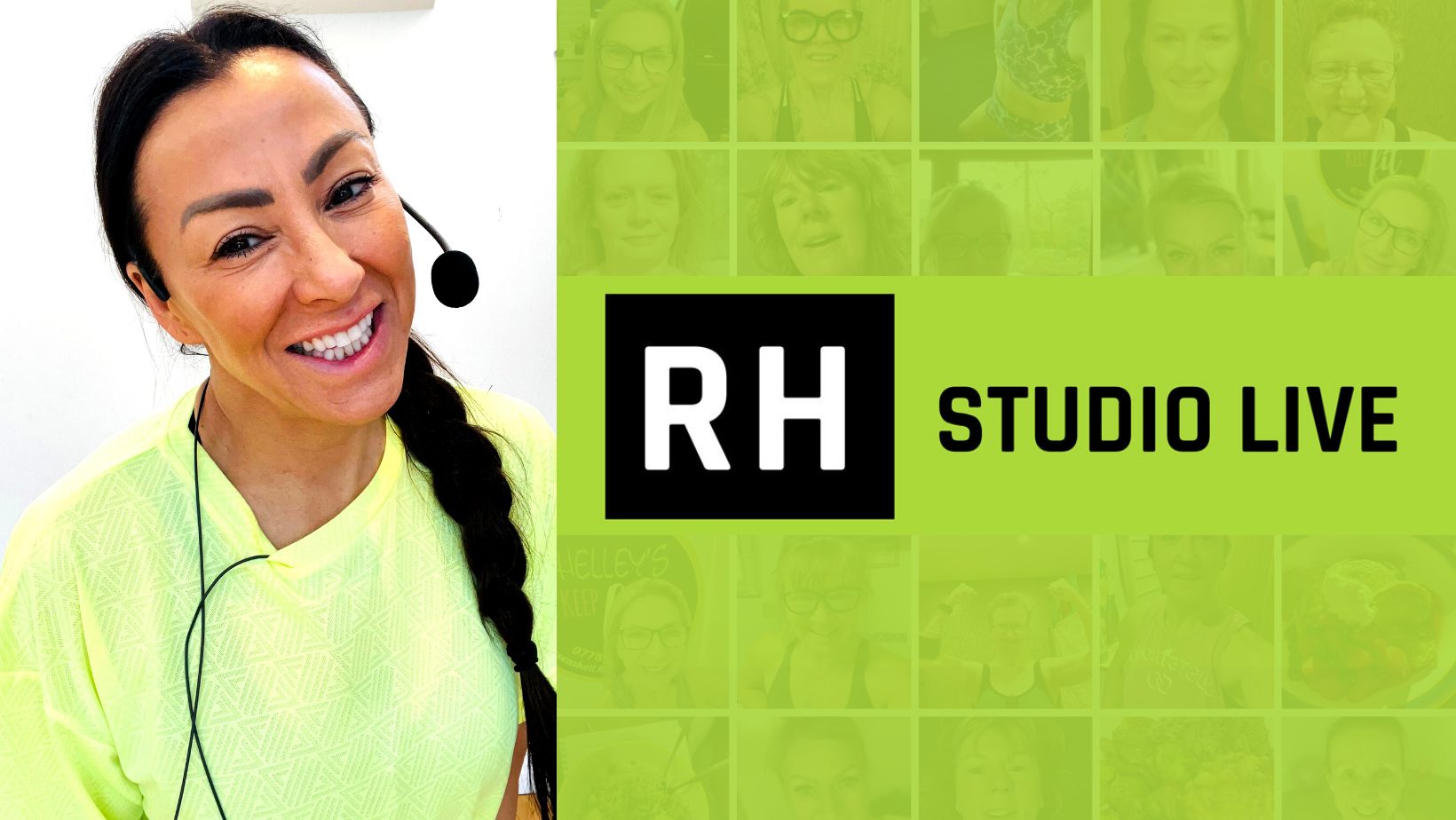 The most cost-effective way to get my class content is to join Rachel Holmes Online Studio Live and get access to all masterclasses every week.
⭐ AMAZING VALUE ⭐ For only £30.00 a month you get access to all of this: (worth over £150.00!)
✅ Brand new HIIT & Intervals Workouts every single day – LIVE on FACEBOOK.
✅ Weightloss and Nutrition Plan
✅ Plus Get access to bonus Zoom Masterclasses every week.
✅ Accountability & community, health talks and recipes in the exclusive Studio Live Facebook group, all pushing forward together to feel happier, healthier and positive!
✅ Watch the daily work out live at 6.30am or via replay at any time.
LIVE Classes – Available on catch up in the group and on the members area
Rachel Holmes Studio Live Timetable from 5th February
Midsection Meltdown Starts On Monday
Week 1 Menofit Midsection 7 Day programme
7 Day Meal Plan Options
Daily Recipes
Shopping Lists
Walkfit Class every day
Abs Express Classes every day
Get Active 7 Minute Classes every day
Week 1 6th Feb
630 – 7am Live Classes
Mon Strength & Conditioning using Stability Ball
Tues Cardio Resist using Weights
Wed Flex Strength
Thu Lift Lean Kettlebells
Fri Cardio Conditioning
Weekend masterclasses on ZOOM
Sat 11th feb 7 – 745 Balance Pods Conditioning & Cardio
Sun 12th 8 – 845 Fitness Pilates Balance Pods Masterclass 2