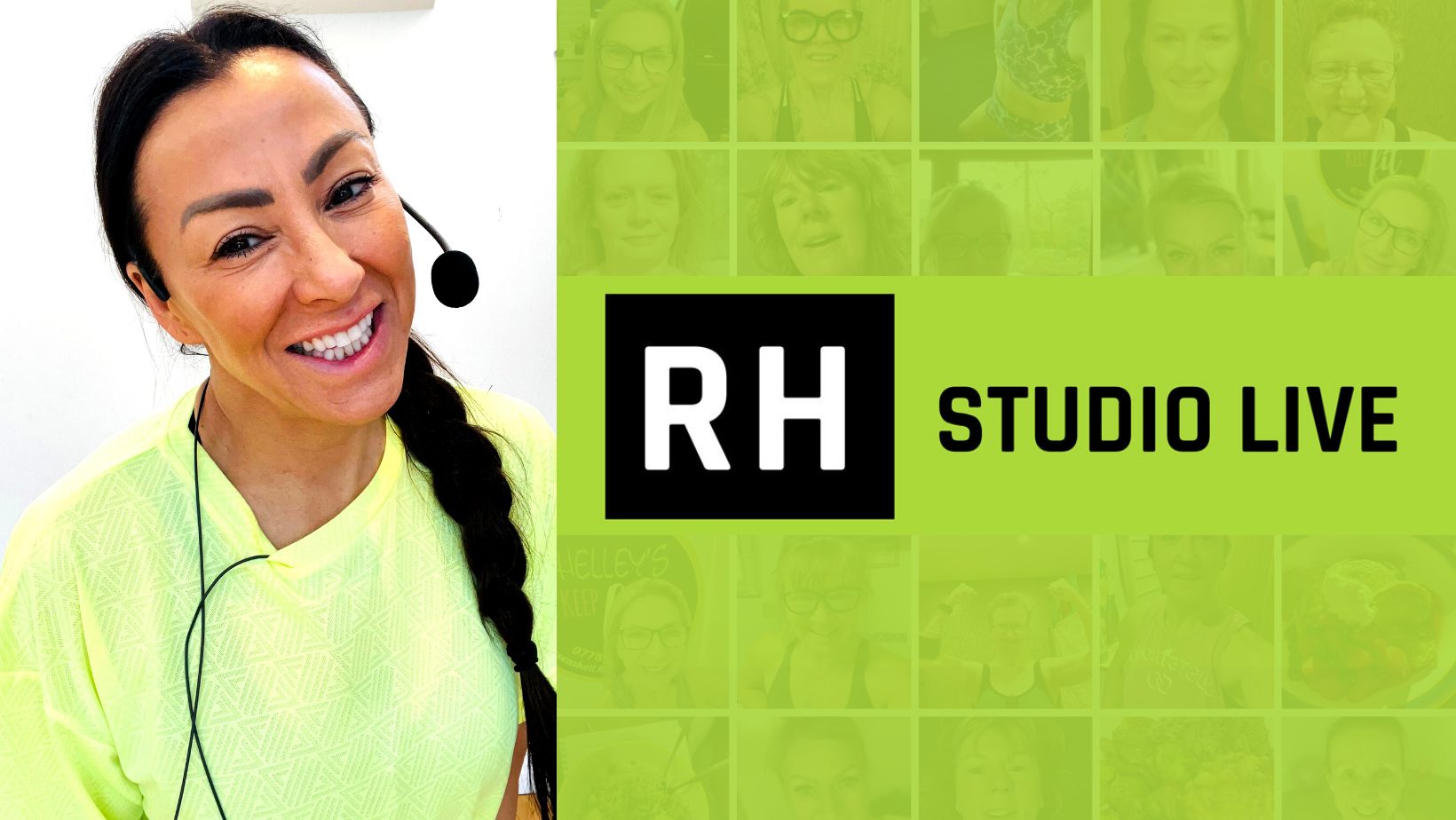 The most cost-effective way to get my class content is to join Rachel Holmes Online Studio Live and get access to all masterclasses every week.
⭐ AMAZING VALUE ⭐ For only £30.00 a month you get access to all of this: (worth over £150.00!)
✅ Brand new HIIT & Intervals Workouts every single day – LIVE on FACEBOOK.
✅ Weightloss and Nutrition Plan
✅ Plus Get access to bonus Zoom Masterclasses every week.
✅ Accountability & community, health talks and recipes in the exclusive Studio Live Facebook group, all pushing forward together to feel happier, healthier and positive!
✅ Watch the daily work out live at 6.30am or via replay at any time.
LIVE Classes – Available on catch up in the group and on the members area
Here is this week's class timetable you can do them LIVE with me or grab the replay at do it at any time.
Studio Live Classes Week commencing 3rd June
Do you love group Fitness? Join me in Studio Live for this amazing timetable:
Masterclasses
Sat 3rd June 7 – 745 Stability Ball Total Body Conditioning on Zoom
Sun 4th June 8 – 830am FLEX with Yoga Block on Zoom
Total Strength & Conditioning Classes
LIVE every day 630 – 7am
Mon 5th June 4321 Workout
Tuesday 6th June Upper Body Strength
Wed 7th June Cardio Core
Thurs 8th June Dirty 30 Total Body
Fri 9th June Flexible Strength