Kick Start Certification
Kick Start Certification
KICK START COACH COURSE TO RUN ONLINE Womens Weightloss and Wellness Programmes in 2020.
Education and Business Training For Forward Thinking Fitness Professionals.
*Do you want to build an online business, reaching more people, creating more impact and earning more income.
*Do you want to offer women's weight loss and wellness online programmes?
GRAB the Kick Start Coach Course and start building your womens weightloss and wellness business today.
Use all of the Kick Start programmes or use the content and material and brand as your own.
PLUS BONUS
HOW TO CREATE Your ONLINE Fitness Business Course.
The Kick Start Coach Certification is certified by CIMSPA
CIMSPA Endorsed CPDApproved 
Gives 5.00 points for CIMSPA Endorsed CPD
Product Description
Do you want to offer real-world nutrition, weight loss and wellness programmes around your existing classes and online?
Do you want to offer online weight loss programme using social media and the internet?
Use the Kick Start pre-made programmes so you can sell them right away online using social media.

Learn how to create a healthy balanced nutrition programme for weight loss, wellbeing and wellness, using evidence-based principals and research.

Understand the latest in women's health and lifestyle issues including Stress, Sleep, Hormones, Menopause, Exercise, Mental Cognition, Nutrition, Mindset and how you can help your clients on a deeper level.
Business Building – How to create, set up, market your online program using the latest social media methods, systems and strategies.
Social Media – Create a social media buzz using the most relevant social media platforms. Understand what is working now and how to spend your time wisely on the platforms giving you the most return.
Gain complete access to successful Kick Start online programmes that you can use right away and build on for your clients including:
All  the daily videos, materials, graphics, workouts everything you need to start right away offering your online programmes.
Here are the programmes you get access to right away:
You can use them as they are or learn from them and create your own version.
Kick Start SPRINTER 7 Day SPRINTER * Best Selling Programme*
Kick Start SPRINTER 14 DAY SPRINTER 14 daily videos, 14 daily workouts, graphics, shopping lists, menus, do's and dont'ss, promotional materials and social media guidance.
Kick Start 7 day LIFT LEAN EXPRESS and the 5:2 DIET- Lift Lean is an amazing concept and is working so well online. Gain access to the 7 Day EXPRESS.
Kick Start 7 Day Mid Section Meltdown – A brilliant 7 day daily weightlosss with 7 workouts concentrating on the midsection * This was a best selling programme.
PLUS BONUS COURSE – How To Create Your ONLINE Fitness Business worth £97 click here
A 7 day online programme is priced at  £27. A 14 Day programme between £37 – £47 and a 21 day programme is £67, Elevate is a 12 week programme and guide price is £127 – £147.
Depending on your social media reach and online marketing online groups can attract from 10 to 40 people, you could be running programmes every month. You can repeat the programmes throughout the year as your online business grows.
Each programme has a daily nutritional video and daily workout that you can deliver easily and quickly in a private Facebook group. You can film your own additional workouts and chats to build in your brand and personality.
Having a website to take you bookings is important BUT you can do it without a website initially while you are establishing your business and are keen to get started. You can take your bookings using PayPal or bank transfer.
You have exclusive access to all of these programmes which include the daily videos, daily workouts and daily coaching. plus the Instructor Training and Education Course and Kick Start Online Business Builder and How To Create Your Online Business.
You can use all of these videos and training and start offering your own KICK START online programmes or watch all of the videos and recreate your own version of the Kick Start programmes.
To offer online programmes you need to be active on social media – Facebook/Instagram and build up your website traffic and build an email list.
You can market the Kick Start programmes as they are  or rebrand, use the material and create your own using your brand and business name.
Questions? Send me a message on Facebook.

Kick Start Online Coach Certification
It is important to become a certified Kick Start Coach so you are confident in offering the programmes.
To become a certified Kick Start coach you will complete a case study, an open book exam and put together your marketing plan for your online launch.
The Kick Start Brand and History:
Kick Start Fat Loss was created by Rachel Holmes is 2007 as an online weight loss programme for Fitness Professionals.  The business was Franchised in 2012 with a postcode model and at it's peak had over 110 franchisees in the UK, Ireland and Gibraltar.
Kick Start is evolving again for 2020, how we deliver wellness information is changing, social media is changing, the internet is evolving, consumer behaviour is changing and the whole Kick Start programme has become evidence-based .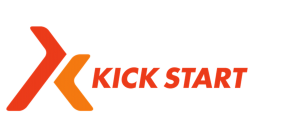 Take the course, get certified, run with it and offer your own Kick Start programmes online or live.
There are no tie ins, no monthly fees and no additional costs.
CLICK HERE TO PURCHASE The Kick Start Certification in 2 Payments – Your course will be uploaded within 48 Hours
——————————————————————–
FAQ's
Is there a monthly fee once I have purchased.
NO.
It's a one-off fee and you get my 5 most successful programmes you can purchase more once you have used all of these BUT there is a good year worth of material if you run programmes every month. PLus business building and how to build your online brand.
I don't have a website does it matter?
It's not crucial to start off and you can launch your programmes but I highly recommend once you have got going to invest in a website further down the line.
Can I use my own brand?
Yes, I highly recommend you build your personal brand and Kick Start sits underneath it. Kick Start has a strong brand identity and it is worth capitalising in on. All of the successful Kick Start Coaches promote themselves, their business and personal brands and offer Kick Start programmes… It works really well.
Can I pay in stages?
Yes
How Many Hours Of Content is there for me to watch.
About 30 hours so LOADS to get your teeth into, get inspired.
Do I need any equipment?
Not initially but I do recommend getting a mic for your phone ($30) so you can create good quality videos if you want to personalise your offerings…But you don't have to make any videos you can use all of the "done for your content" it's up to you.
The first wave of instructors who purchased have now sent in their assessments ready for brand building in December and offering programmes in January.
Need any help? Send me a message on Choreographytogo messenger.
Only logged in customers who have purchased this product may leave a review.