Add your email for up to the minute info on KSFL diet & detox, Juicing,
Fatloss tips, Home Workouts,
Positive Self
Love, Affirmations & Happy Lifestyle
Updates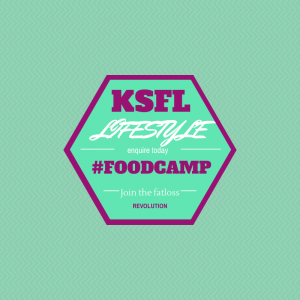 #FOODCAMP Day 3
Lots of great questions coming in
regarding my #FOODCAMP nutrition tips.
So, here are today's 🙂
Glad you are enjoying them.
Remember, my tips are for
incorporating KSFL techniques into your
daily lifestyle LONGTERM.
If you want a more intense
fatloss programme then jump on my next
KSFL online  that begins
Tuesday 6th May.
Details at the foot of the email.
1: Unless you are training hard for an event,
You don't need to be adding in protein shakes
to your daily diet.
But, protein powder is AMAZING for baking with.
You can create all kinds of yummy clean muffins
& clean cakes.
PLUS if you have REAL sugar cravings a chocolate
protein drink will do the trick.
Sun Warrior is the best. Expensive. But the best by far.
2: Rotate your meats & fishes.
This is VITAL.
Try not to keep eating the same foods week in week out.
Mix it up to ensure you get all the nutrients your body
requires.
3: Love LIVER.
Its cheap, super healthy, nutritious & perfect
for the KSFL lifestyle.
4: At the end of every day take 10 mins to write a
gratitude list.
All the things in your life that you are
grateful for always
keeps you positive & happy.
5: Avoid ALL the low fat or reduced fat
products in the
supermarket.
They ALL contain hidden sugars &
sweeteners that are
addictive to the brain & contain total crap.
They will increase your cravings & you will
eat more & more.
6: Stress makes you fat.
The more stressed you are, the higher
your insulin/cortisol levels.
Take a Yoga class or learn meditation.
I mediate through the day just for a few minutes to
recalibrate & listen to my inner guide.
7: Cows milk, Gluten (in wheat, oats, rye & barley- that's 99.9%
of breakfast cereals & breads) and Yeast are the 3 most
allergenic foods.
Eaten repeatedly over the years builds
up inflammation in the body causing a multitude of ailments
& illnesses as well as spiking insulin/cortisol.
Take them out of your diet and see your whole body change.
8: Sugar really is the enemy not fat.
Cut out as much sugar as you possibly can & not only see
your shape change dramatically but your mental clarity,
concentration & brain function will be radically clearer.
9: Be your own detective. We are all different & tolerate
various foods in different quantities.
Take out the sugar, gluten, diary & booze for 2 weeks
& witness a massive change.
Then, once a day add back in
a food that you really enjoy or miss & see how it makes
you feel.
You can then decide if you keep it in on a regular basis
or as a treat only.
10: How are you going with your affirmations?
As it's hump day here's a cool one.
It's one of my all time favorites:
"Today I choose happiness"
Have a wonderful Wednesday
& don't forget to say Hello on Twitter
or the Facebook page
Love Always
Rachel xx
YOU can NOW sign up to my next
Kick Start Fat Loss Online Course
which starts on Tuesday 6th May
for 10 days.
I will ONLY be running on in May
so do jump on if you need a more structured
& daily plan.
It is £37
Here is the link to book
https://choreographytogo.infusionsoft.com/saleform/nathniulf
Add your email for up to the minute info on KSFL diet & detox, Juicing,
Fatloss tips, Home Workouts,
Positive Self
Love, Affirmations & Happy Lifestyle
Updates
Posted on