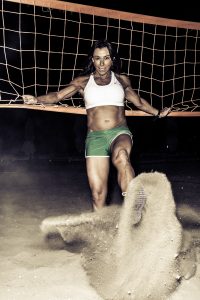 It's Monday.
It's SUPER SUNNY as well!
(Well, it is here on the Notts/Derby boarder)
Are you ready to grab Monday by
the scruff of the neck & go big?
Yes? Very Good.
Here's a little motivation to gently
push you in the upwards direction.
Take stock of the choices you've made in the last
few days to a week.
Did you eat healthy food, or have you been
eating rubbish?
Did you organise your week, and get loads
of stuff done, or did you just muddle along?
Did you take a risk and be a tall poppy,
or did you play everything safe?
How did this make you feel?
Are you reaching your full potential?
Only you know the answers.
Make  decisions that
support the person you WANT to be.
I know you can do  it &
YOU know you can do it!
Todays affirmation is
"Today I go big & make decisions that help
me reach my full potential"
Be a tall poppy
Tweet me I love to hear from you.
@RachelHolmes
Have a shiny happy sunny Monday.
Love Rachel xxx
Wednesday 16th June  EVENING at 830pm – 930pm
Im doing a LIVE KSFL Webcast on Fatloss, Nutrition,
Positive Mindset & Fitness.
Everyone is welcome.
YOU will be able to watch this on your phone, ipad,
lap top or desk top & Get involved with live chat
& questions.
Anything you need to know you can ask me and I'll
do my best to answer live on the broadcast.
Links & Details to follow
Have you joined my FREE 7 Day Fitness Pilates Challenge yet?
https://rachelholmes.leadpages.net/fitnesspilates7daychallengepage-name/
Posted on