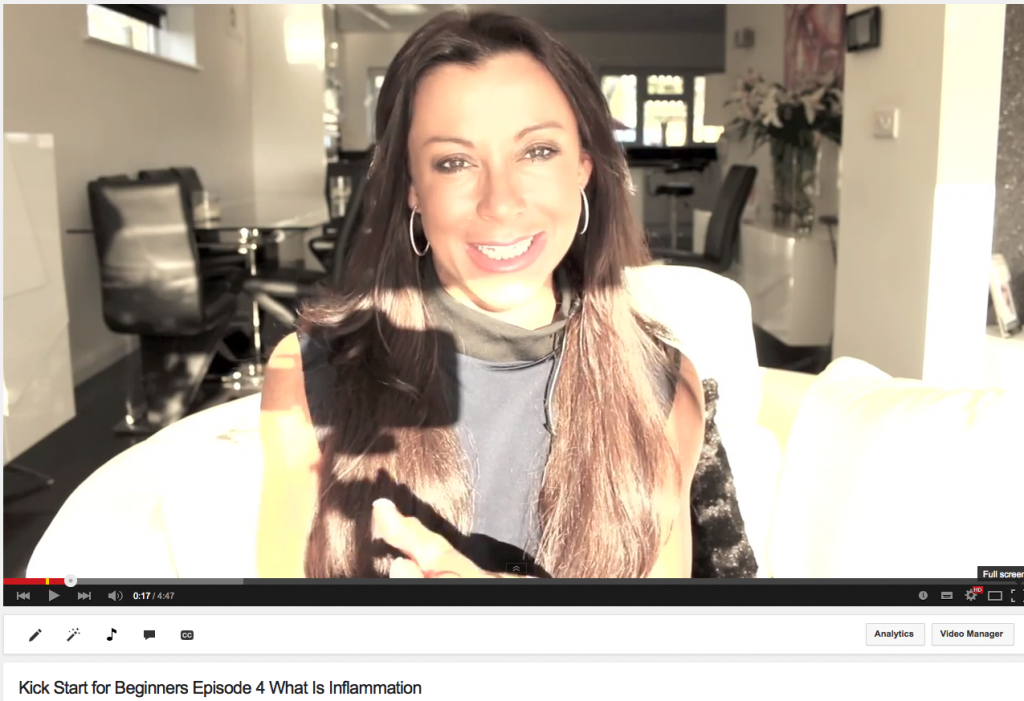 Do you suffer from bloating, migraines,  skin problems, IBS, Fatigue, Achy sore joints, Lack of focus, concentration, PMT, brain fog & forgetfulness ??
Do you know that most of these issues can easily be cleared up with nutrition?
Watch my video on INFLAMMATION and how it what you eat affects you physically and mentally.
It really is staggering how you can clean up your diet and these common ailments improve drastically and even disappear completely.
Kick Start is not just about dropping those inches but improving your brain function, your energy levels and your health.
These are MASSIVE benefits. Health is KEY and nutrition is the absolute cornerstone to health and well being.
I'd love to hear your comments on inflammation
Love Rachel xxx
Have you watched my Kick Start For Beginners  new YouTube Show?
Episode 1 Fatburning Breakfasts
Episode 2 Go Gluten Free for Optimum Health
Episode 3 Inflammation Impact
Posted on