Every week we ask our Kick Start Franchisees to nominate a special member that has been shining in their classes and open the vote to the public to find the winner! The winner then receives a prize and certificate in the post to thank them for all of their hard work!
Here are this week's Kick Start Member Of The Week Winners!
1st place
KSFL Plymouth Tracy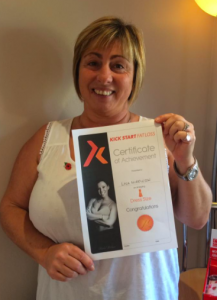 I nominate Lisa Middleton.
Lisa has lost 10 inches and 13lbs in 5 weeks and a dress size!
Lisa has given her full dedication whilst on the plan cooking from scratch for the whole family. Lis a initially struggled to give up her cups of tea but reduced dramaticallyto just 1 per day and drinking herbal teas throughout the day. Lisa and her family are enjoying the recipes from the book and has found this surge of energy she didn't realise she had. Lisa's husband is also achieving good weight loss results. Lisa continues to give her full commitment to the KSFL plan and we are both excited to see the inch loss results next week….. Well done Lisa
2nd place
KSFL Lincoln Sarah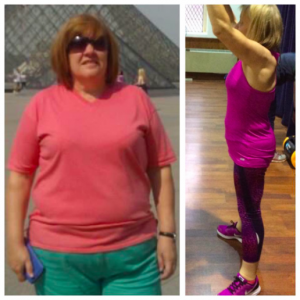 I nominate Jan Bulmer.
Jan has been with me for just over a year originally coming to one Zumba class and abs blast which I'm sure she won't mind me saying had difficulty doing and getting down to the floor was a challenge!!
Now just over a year later Jan has lost FIVE stone comes to KSFL and all other classes she can attend and is looking amazing! Jan had her 60 birthday last week and is whipping our bums in the exercise front! She's my inspiration and an incredible woman xxx
WELL DONE!
Posted on