The perfect interview for New Years Day with Greg Sellar
Greg's not sure what happened when he turned 40. It wasn't a mid-life crisis, because there was no crisis, he just thought, "enough". He'd had enough knowing that the upcoming year was going to be a carbon copy of the last. He knew his life was good, but he wanted phenomenal. If the next 40 years were going to be different, his cage needed some serious rattling.
Everyone accused him of always sitting on the fence. He had thoughts – good, bad and ugly – but kept them to himself at the risk of rocking the boat, being confrontational, or god forbid, disliked. He ended up doing stuff he didn't like, with people he tolerated for money, and usually less money than he deserved.
He worked for other people despite the word 'boss' never resonating, never imagining someone else ruling his time and effort. He was happy to work with people, but working for them left him feeling bigger stages awaited. The idea of a commute, offices and rules seemed to be written for people who were happy to accept them. That's not him.
Greg worked in the health and fitness industry for over 25 years, presenting to more than half a million people in 55 countries on behalf of companies and sponsors including Nike. Regardless of his achievements, he had recurring questions about what life was going to be like for him at 50, or even 60 and beyond. Would he be doing the same thing, and if not, what would his future look like?
In the spirit of "enough", he hacked his status quo. He literally turned his life upside down. After moving back to Sydney following 17 years in London, Greg studied coaching, leadership and mentoring, focusing on neuroscience, positive psychology and NLP. He took everything he had learnt from his work, travels and the extraordinary people he'd met and decided to act.
His speaking, workshops, coaching and products are the result. No more saying yes to please others, no more beating around the bush, and definitely no more under-valuing his experience. He's truth telling as he understands it – compulsively, immediately and repeatedly.
Grab My Kick Start The Revolution Book Ready To Smash Your Goals in 2017
On offer today for only £10 + postage

KICK START YOUR 2017!!
Kick Start Fat Loss The Revolution is the smart woman's guide to losing fat, feeling sharp and transforming health.
"Her wonderful book is not only educational but inspiring too…. I thoroughly recommend this book for any one who wants to lose some inches, get out of that dieting rut or just wants to feel full of energy!" Quote from Sarah H
ARE YOU FEELING TOTALLY CONFUSED WITH NUTRITION, DIETS AND EXERCISE?
No matter how hard you try are you getting nowhere fast and seeing no tangible results?
There is so much out dated ineffectual weight loss information still being followed today.
How do you cut through the noise, marketing hype and get the most up to date information that you can apply and start to see the benefits right away?
It's time to upgrade, overhaul and become empowered!
Be an informed consumer and understand how to create the perfect diet plan for your individual goals.
"This book will make me smarter in my eating choices – I am empowered to spread this knowledge! Here's to happier, healthier humans! Well done Rachel!"  Quote from Andrea S
"This book is highly recommended. Both Motivational and Inspirational. Kick Start Fat loss has changed my health, well-being and my life." Quote from Rina G
The book is available to ORDER ON offer TODAY 1st January 2017 !
TO ORDER YOUR SIGNED COPY TODAY Please click here to order

See what happens at my book tour events: 
Here are some of the lovely ladies who have received my first signed copies and sent in their pictures: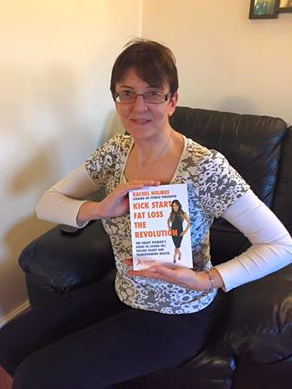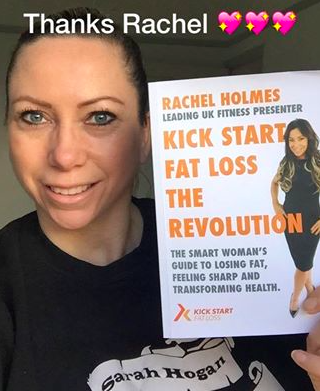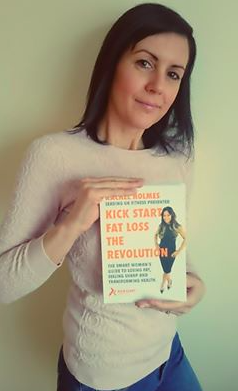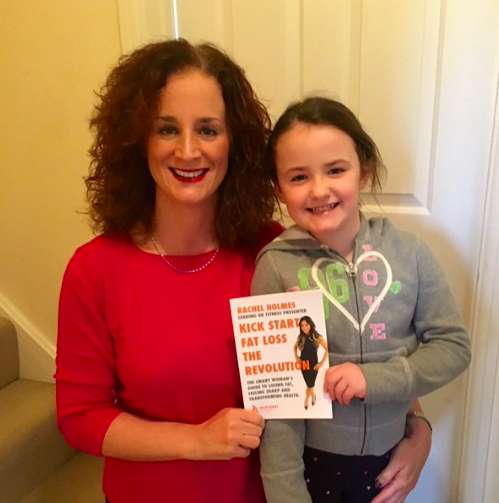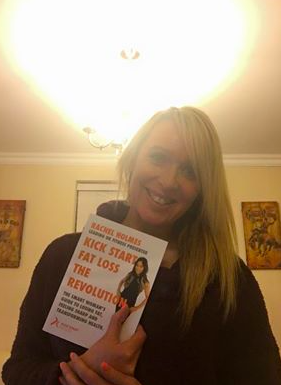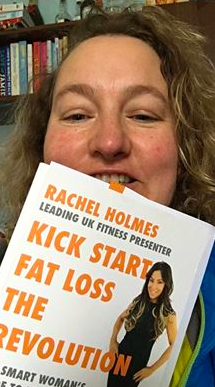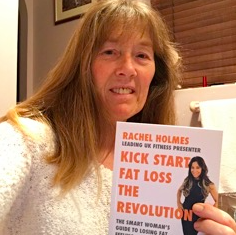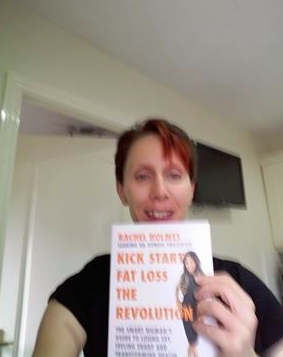 Posted on