Tracy Harrison is a Woman on a mission.
Press release 28/3/17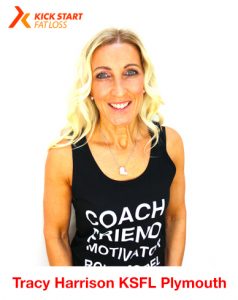 A women's health, fitness and weight loss expert for 20 years, Tracy, opened her beauty salon 'Harrison's Health And Beauty' 12 months ago with the strap line; "Beauty Inside and Out" and this week launches a new service for the women of Plymouth.
"At Harrisons we offer all the latest in beauty treatments but with my women's health and weight loss experience I am now offering an individualised weight loss programme to my clients"
Tracy is trained in the very latest nutrition, hormonal health, exercise and mental wellbeing information with Kick Start Women's Health; a global wellness and lifestyle training brand. Kick Start classes are available all over the UK, Ireland and Gibraltar and have helped thousands of women reach their goals.
"Many of my beauty clients are intimidated with coming to a class and prefer a private one to one approach to weight loss in a lovely environment and I am happy to be the first in the UK to offer this service in my salon I'm combining my love and knowledge for women health with beauty and it is a winning combination." Says Tracy.
if you would like to book a 15 minute FREE consultation with Tracy in the salon and discuss your weight loss and wellbeing Tracy is taking bookings.
If you find attending the gym and classes intimidating and want a personalise plan that you can follow with Tracy's guidance.
Contact Harrisonhealthandbeauty.co.uk today for your appointment.
Posted on