Turmeric is one of the latest spices that health specialists have been shouting about!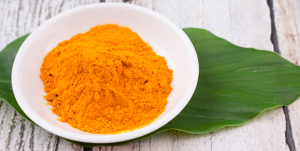 So WHY is it so good for health? Read why:
• It is a fantastic Antioxidant!
• Said to be a Cancer Preventative.
• Strong Anti-Inflammatory.
•Protects the liver.
•Wound Healing.
•Improves Brain Function.
•Anti-bacterial.
•Promotes Weight loss.
•Reduces Depression.
•Skin Healing.
Turmeric tea is a serious drink, not for the faint of heart but if you can battle through it may have some fantastic health benefits for you!
The ingredients:
1 tsp cinnamon
pinch of clove
pinch of nutmeg
tsp fresh ginger
pinch of fresh ground black pepper (aids absorption)
1 tsp turmeric
1-2 cups of water
Raw honey (optional)
Coconut Milk
How to:
Simmer herbs and water together for 10 mins.
Strain out and add honey and milk.
Enjoy!
Posted on