Kick Start programmes improve health and wellness through simple nutrition and exercise for all levels, plus 24 hour support from our coaches.
We have been seeing fantastic results in our live KSFL Clubs and here are just a few from this week:
KSFL Long Eaton with Tabitha
"Amazing results from my vegetarian lady in just 8 weeks"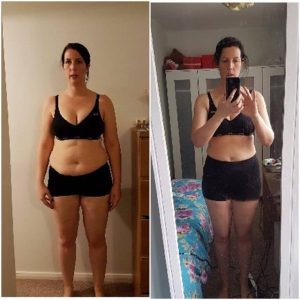 KSFL Denbigh With Sonia
"Two of my proud amazing KSFL ladies
?
Both took the scenic route. Lady on the left came to me with anxiety issues and a fear of exercise after a bad past experience, she is now a regular at many of my classes. Lady on the right is going through a traumatic relationship split yet still achieved great results"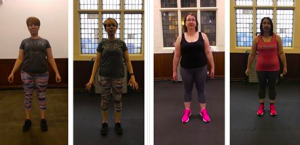 KSFL Gibraltar with Natalie
"Great results from a few of my latest 12 week kickstarters!!
Here are some KICKSTARTERS who have collectively shed a whopping 100kgs! Michelle Gomez Emma Caetano Katrina Lianne Ignacio Sinead Borrell Fenella Dellipiani Lourdes PiriKatrina Estella
These ladies have worked their hats off, never missed a class and have been eating CLEAN NUTRITIOUS food for the past few weeks 80% of the time!"
Fenella's Update:
After doing KSFL a couple of years ago and losing weight successfully l gradually slipped back into my old eating habits so this time I committed fully to the 12 week programme and even though I have fallen off the wagon a few times I really feel I have done it properly. Apart from the obvious weight and inch loss I must say that I have never felt better. My energy levels are higher, my headaches have gone and my tummy is no longer bloated. The amazing thing is that when I do have sugar or carbs I feel the effects immediately and I am longing to go back to my healthy eating ways. So I am happy to say that I am a converted Ksfler at least 80% of the time.
Thanks Natalie for all your help and encouragement. Xxx"
together?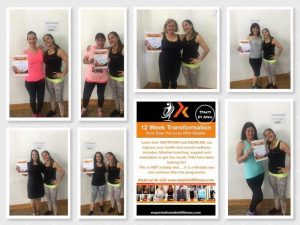 KSFL Orpington with Fran
"The 12 week transformation – The Incredible Shrinking Belly! Post menopause lady
"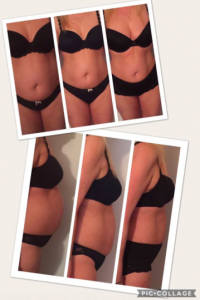 KSFL Warlingham with Lindsay
"These 4 amazing ladies in total have lost
44 inches & 3 stone 7Ibs
?
"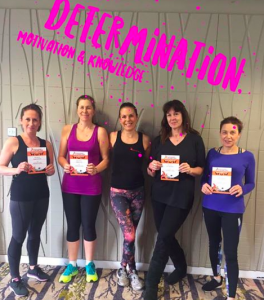 KSFL Wigan with Josie
"Results results results.. Well done  Becky Reddington absolutely awesome results… Challenge compete… Beckys results are awesome.. She chose our sweatshop gym challenge and then decided to commit even further with personal training from  Ben Barker which had totally transformed her body. We are super proud of her hard work and commitment.. Well done Becky
?"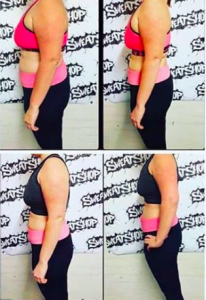 KSFL Stockport with Paula
"This is Lynn Taylor (on the left)
She has lost 20 lbs and 18" with Kick Start Fat Loss Stockport and these are her start and finish photos
Can you put together and you are welcome to use the photos and below is her testimonial
I was more than a little apprehensive when I started the KSFL 12 week transformation programme. Words like Detox and Elimination didn't sound like much fun nor did it sound like an easy way to lose weight and inches. Having just completed the programme, with a fantastic 20lb and 18 inch loss, I can't wait to start the next programme. If I learnt one thing (and I Iearnt lots) it was to make small changes to suit me, whilst still sticking to the main principals of the programme. Paula the KSFL Coach explains everything and puts you at ease from the outset. I honestly didn't think I could stick with it….but I did.
Thank you Paula for all your support."
On the right is the rest of the group who all got amazing results."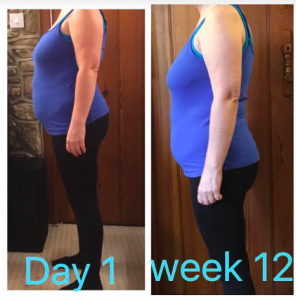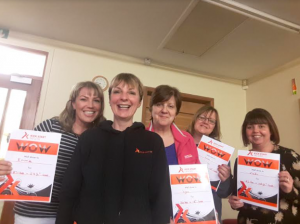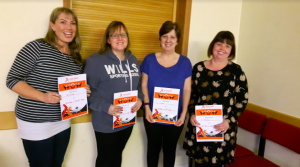 A BIG WELL DONE to you all we are very proud!
Posted on