Using the right ingredients for your seamless weekly meal prep is the key to getting it RIGHT- These are our top ingredients and recipes: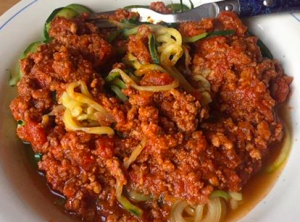 ROASTED VEG- Add a tasty roasted veg medley to any dish or eat on its own. Favourites are: broccoli, Brussels sprouts, courgette, cauliflower, and eggplant—simply toss with extra virgin olive oil and a little himalayan salt!
FAUX NOODLES- whether they be butternut squash, carrot or courgette these are fantastic to whip up and store in the fridge.
GRANOLA- Such an easy breakfast or snack and easy to pack up!
HOME MADE PESTO- Goes perfectly with your chicken, veg, faux pasta or any other dish and adds a tasty zing- whip one up with olive oil, a little himalayan salt, pine nuts and basil- simply grind together.
ROOT VEG-Sweet potatoes, squash, fresh greens, quinoa and avocado are some of our faves!
BOILED EGGS- These are great to pack with a simple salad and save well in the fridge.
LEFTOVERS- Get into the habit of making a little extra for dinner and packing up the leftovers for lunch the next day! Chilli con carne is our fave 🙂
Right… now get prepping!!!
Posted on