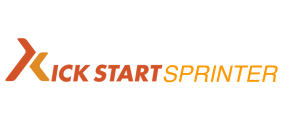 7 DAY ONLINE Programme with Rachel Holmes
Do you need a KICK START to get your fitness and nutrition back on track?
Are you a lapsed KSFL'er or one of my former clients and need guidance and protocol to get your going again?
A new 7 day Kick Start Protocol including carb cycling, IF'ing all in one 7 day plan.
7 brand new home workouts
All delivered quickly and easily in a Facebook group
7 new instructional videos
Begins Monday 5th June – with results day Sunday 11th June.
Early bird booking this bank holiday weekend
Join me new 7 day Kick Start Sprinter Online programme
Starting Monday 5th June  until  Sunday 11th June
£27 + VAT if you book before  Bank Holiday Monday 29th  £37 + Vat if you book after Bank Holiday.
Enjoy you weekend knowing we will be ready to help you take back control.
Only 20 Places available
Since 2007 I have run online fatloss and health groups and have had some amazing success.
This is the first time I have run a new shorter online proramme this year and I'd love you to take part.
Would you like to include live workouts local to you ?
Many of the Kick Start Franchisees are running 7 and 14 day locally to you
contact your local Kick Start coach for details – Click  here to find your local coach.
Posted on