Do you get aches and pains from your desk job? Now you are back from the Bank Holiday you will no doubt be feeling better already but it is back to work for most of us and time to start changing how we work!
Surprisingly physical activity can be one of the best ways to deal with these aches and pains…
How do you sleep??
Sleep could be affecting your back pain-

•Try sleeping on your side.

•How old is your mattress ? You could be due a new one?

•Check the height of your pillows and make sure your neck is in a comfortable position.
Posture is KEY
•Try not to slump at your desk and instead sit upright. Keep your feet flat on the floor.
•Make sure you take plenty of little breaks to have a walk and a stretch.
•Have you tried wall angels? These are fantastic! There are also plenty of chair exercises you can do: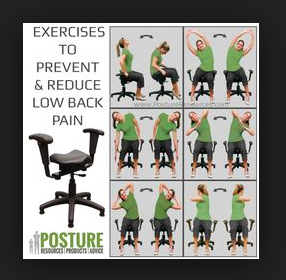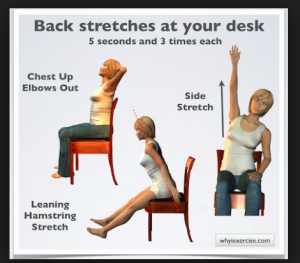 Exercise
Try Pilates or yoga during the week- these classes will help relieve tension and encourage good posture and core strength- helping to support your back.
Did you know?
Weight and diet can also have an effect in easing inflammation and improving overall health… try our NEW food hampers delivered to your door for nutrition meals on-the-go CLICK HERE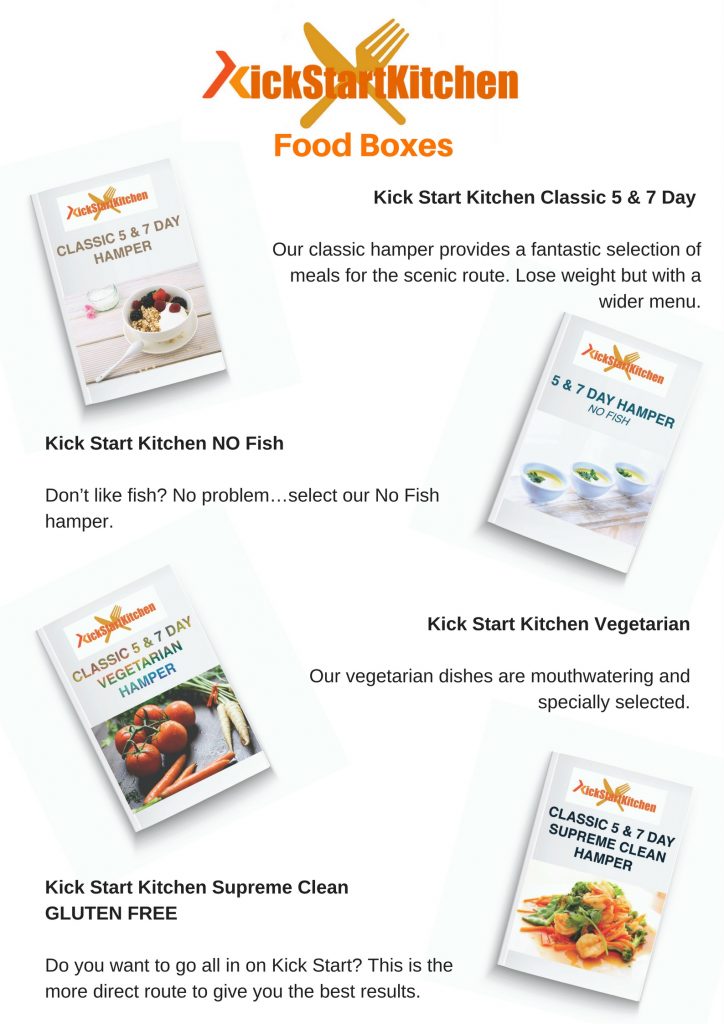 Posted on