Are you on one of our Kick Start programmes?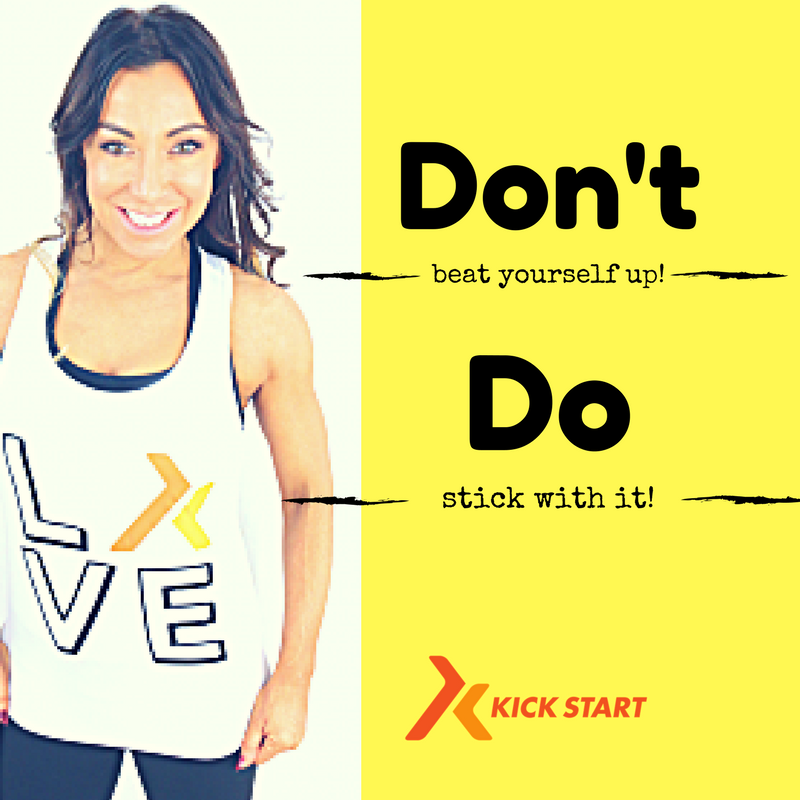 It can be so tough to stay on track when family events/ friday night comes around!
DON'T BEAT YOURSELF UP…
Everyone has relapses and it's all part of the process. The best thing is to pick yourself back up and move on, rather than stressing about your failure. This way you can move on with your healthy new habits, without worrying about a little slip up.
It is a journey you are taking and will all click into place once you start to feel your health/ wellness improve and the weight drops off- as you go on it only gets easier and you will learn to be your own diet detective.
STICK WITH IT… YOU CAN DO IT!
Follow us on social media and our blog for motivation/recipes/workouts and more!
Posted on