Results are in from my 14 day Sprinter – smashed it!!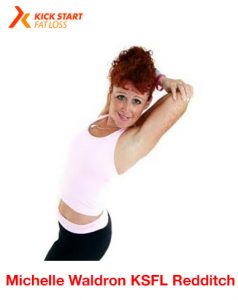 Micki
This programme was exactly what I needed.
9lbs / 8.5" lost. The biggest loss of 3.5 from the waist. What I found helped me to stay motivated is the support from this group and for that I thank you all! I look forward to continuing this healthy way of eating along with the exercise. I will also be joining the 6 week course in Feb. Thank you Michelle for empowering me to become a better version of me!
Sara
Just got in from work, and pleased that my work tunic and trousers felt rather loose this weekend! I have lost 6″ overall these 2 weeks, and half a stone! So chuffed! Have enjoyed following KSFL and will definately carry on eating this way. Thank you Michelle for motivating us, have loved it, and loved sharing these 2 weeks with all of you on Sprinter, would reccomend to anyone!
Sue
So pleased with results today, 4" round waist and nearly the same round the chest. So glad I signed up to this and looking forward to Prime in February. The last 2 weeks have given me so much motivation to do something about how I feel rather than sitting on my bum moaning. Thank you all and especially Michelle.
Maureen
What I wanted to do was to back into eating the ksfl way, things had slipped slightly since I first did kick start and lost 16 lbs.
KSFL and Michelle Waldron are the best thing that happened to me. I in longer have to follow fad diets. My skin and energy are so much better
Keep following the plan and definitely keep going to Michelle's classes as she is the best and you will meet some super people there.
Emma
8.5inches gone and I feel so much better! I am doing Michelle's next 6 week plan too as I enjoy being in the groups. Most of my life I had issues with eating but ksfl has changed that I no longer own scales which is a massive step for me. Michelle you are amazing and really do change lives around for the better so thank you.
Vicky
Day 14!! Well done everyone. Have weighed and measured myself. Have lost a total of 10lb!! (5lb a week) Which I am shocked about. Also a total of 2.5 inches from my waist and 3inches from my hips during the 2 weeks. I feel lighter and my clothes fit me better.
Thank you everyone for your encouragement and thanks Michelle for keeping me motivated.
Sam
I'm really pleased with my results, feeling great & starting to look better total inch loss 11.5 I didn't weigh myself (scales are for fish!) but I know I've definitely lost fat as I can see it, it's subtle but I can see it. So pleased to have lost 3.5 inches just from my waist so it just shows what cutting out inflammatory foods does me! Huge thank you to Michelle for being a fab leader & running such excellent classes. I'm actually feeling so much fitter & stronger than before & as the boss says in class 'if it doesn't challenge you it doesn't change you!' She's absolutely spot on as always and helped to remotivate me towards getting to my goals, thanks again.
Emma
I've lost 6lb in total and so pleased as I really wanted to get on track with my eating after Christmas and have totally succeeded thanks to Michelle Waldron. I would recommend these classes to anyone for all different reasons, a winner for health and fitness all round, I feel so much better, thanks again Michelle.
Check out what the team have been cooking up!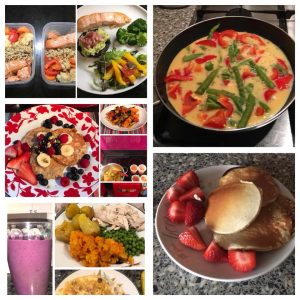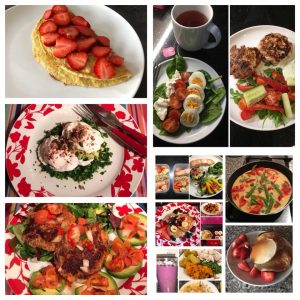 Posted on