The results are coming in for Kelly Reed-Banks Kick Start Cambridge 14 day Body Reset, read some of their fantastic stories:
Mia Greens 
'Loved doing this with you all, thank you all for your support and positivity. My life has changed for the better, I'm staying on this path to fitness for good, and it's all because of this great start, thank you Kelly!
You're all amazing
WELL DONE

💪
💪
💪
💪'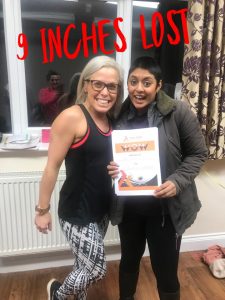 Here's Nina's –
' I'm very pleased that I have completed the last 2 weeks with no slip ups & I haven't felt I needed to.I feel fabulous and my clothes feel so much better on me. People have noticed a difference which is a positive and spurs me on. The meals are always fantastic & it's so good to know what you are having to eat & so you are all prepared. I am not doing the next 21days but I will be sticking to the plan & continue the good eating
😁thanks so much Kelly Reed-Banks & the rest of the girls for your support & positive energies I keep me going.
👍
😁 Thank you for doing Kick Start it's the best thing ever!!!' We are soooo pleased for you Nina!!!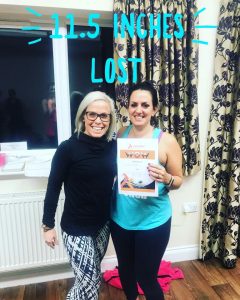 Rachel Holts
'The two weeks haven't quite gone to plan due to Ofsted calling and the stress and lack of sleep that this brings. However, I know I didn't succumb to the sugary snacks as much as I would have done previously.
My biggest achievement is turning up to Dance Fit on Tuesday after the inspection day. My husband is still shocked that I did this rather than grab a large G&T and then fall asleep on the sofa.
I have enjoyed the food as usual and am currently planning our meals for the next week using clean eating as the basis.
Thank you Kelly and the group for the supportive posts each day'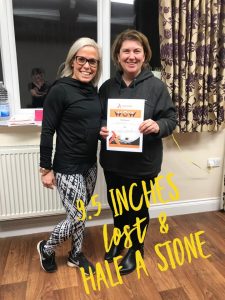 Rowena Shaw  –
'I've really enjoyed the last 2 weeks, despite my sore throat & cold. I've loved the food & have loved getting back into exercise. My biggest achievement is taking some time for myself & not feeling guilty about it. Feeling good, I'm not doing the 21 days but I will be continuing with the plans. A good start to the new year. Well done ladies, keep up the good work. Thank you as ever Kelly xx'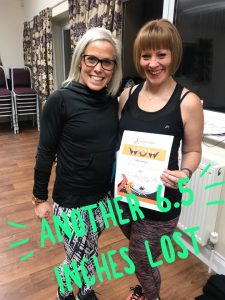 And last but not least Sarah Sage who's just 11 inches !
.
'My biggest achievement is I'm starting to feel like the real me again
😃. I've managed to stay strong done loads of great exercise and feel so much more energised. My sleep has also been the best it's been for years thanks to eating clean, exercising and the magnesium supplements. Will definitely be continuing for the next 21 day course thank you Kelly Reed-Banks and all you lovely ladies for all the encouragement and AMAZING support xxxx'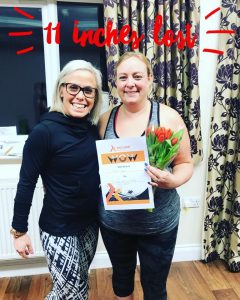 Posted on