How To Get More Clients Into Your Online Membership & How To Mix A Face To Face Timetable.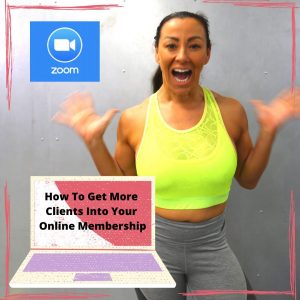 Business Building Webinar
Wednesday 130 – 245
AMAZING CONTENT
The key to creating a successful online business is building monthly membership with a recurring income in this webinar I will teach you the steps to
setting up, building and promoting your monthly membership.
*What to offer
*How to price your membership.
*How to promote your membership
*How to attract new clients.
*How to create a Facebook frenzy of marketing and branding.
*The latest social media top tips and ideas.
*How to blend your face to face classes into your offering.
Wednesday 9th September on ZOOM 130 –
Webinar is recorded and will be sent out to you if you cant make it LIVE.
Posted on