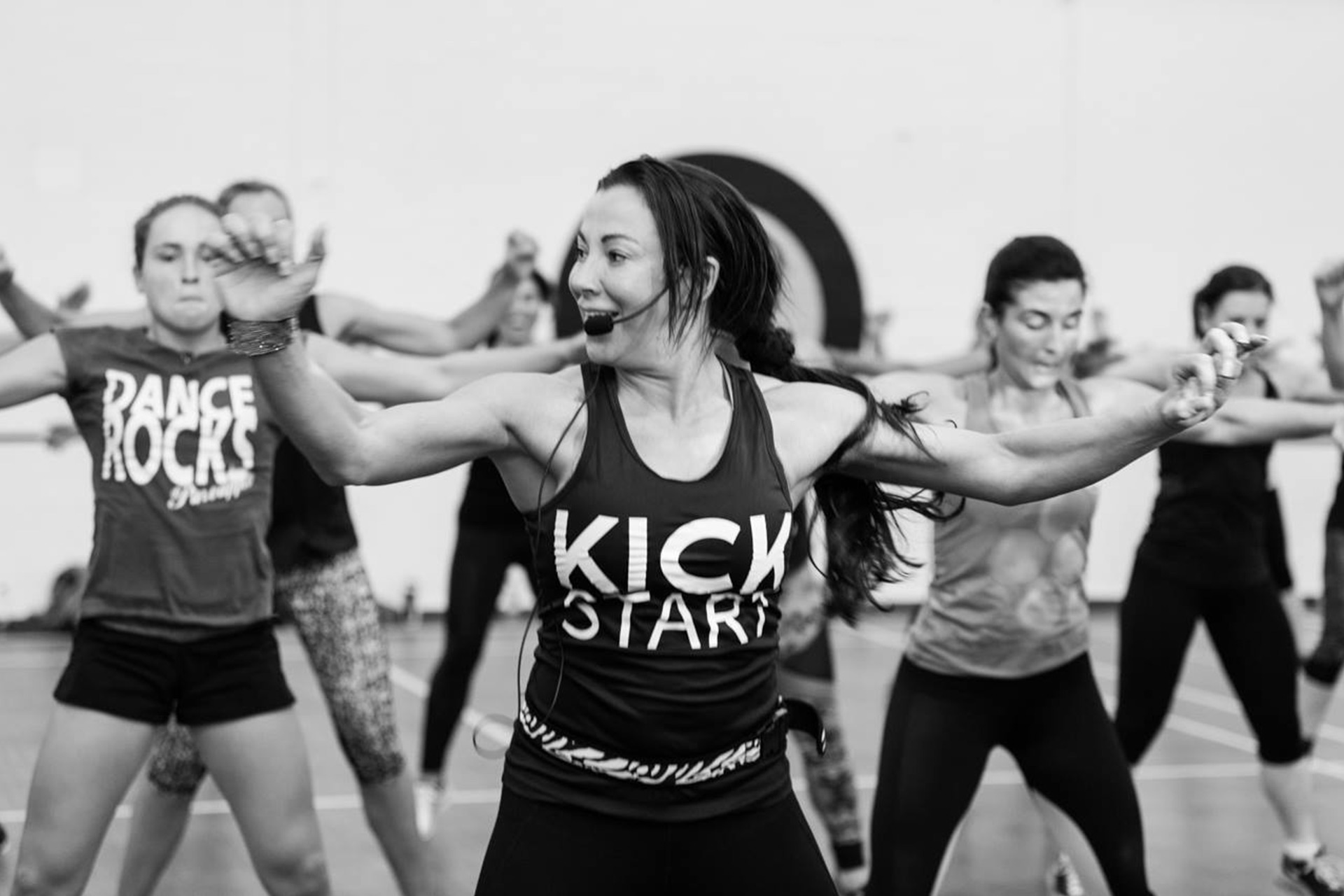 KSFL CLUB
What to expect in a class
When you decide to attend a Kick Start Fat Loss Club you will need to register and book your place.
I will be happy to chat to you personally about what to expect and answer any questions you may have.
Upon arriving you will be welcomed and weighed in.
You will then receive a 15 minute nutrition and motivation talk followed by a 30 minute Workout.
What does the workout entail?
There will be a warm up followed by a 25 minute full body interval training workout. This consists of 40 seconds at high intensity then you have a 20 second rest.
The beauty of this style of class is there are no complicated moves or choreography. You will be taught the exercise, including technique and modifications for all fitness levels you then will perform the exercise for 40 seconds.
Don't worry you will be well cared for in class.
I am a total beginner – Will this workout be suitable for me?

Yes an interval class is perfect as you are able to work at your own pace, speed and with the right modification for you.

I have problems with my joints and cannot do high impact activity.

No problem at all. We will offer you a multitude of modifications and options. Your safety will never be compromised.

I have high blood pressure will it be OK to exercise?

For any medical condition its always best to check with your GP first.

I have 3 stone + to lose Is this for me?

ABSOLUTELY!

Traditional slimming clubs do not have an exercise component. The right exercise at the correct intensity will help you get to your goals much faster.

PLUS you will gain so much energy, feel fitter, stronger and leaner. Exercise is crucial to your success.

I am 65+ Will I be the Oldest there?

Not at all Kick Start Fat Loss is for EVERYONE whatever age. You will be well looked after and cared for.

My 14 year old daughter is gaining weight and we would like to attend together?

Yes that is fine we will be happy to help and coach your daughter.

I have tried slimming classes and clubs before and I'm slightly nervous and apprehensive.

When you decide to make a change, it can be daunting and nerve racking. Please feel free to call me or email me.

What shall I wear?

Just wear loose comfy clothing and trainers.

Do I need to bring anything?

Yes please bring some water, a towel and also a mat for floorwork.

You can get a mat from any of the supermarkets or order one online.
Ask us a question
Are you unsure what KSFL is? Do you have any questions? Please ask us here and we will get back to you as soon as we can!
Error: Contact form not found.