We run
LIVE

Fat loss, Fitness and Wellbeing Clubs and Classes all over the UK, Ireland, Jersey and Gibraltar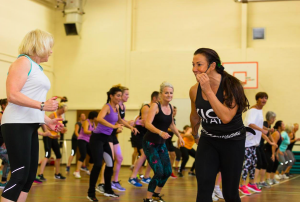 plus
ONLINE

Programmes YOU can access from around the world at any time!

Are you in the UK or USA?
Are you unhappy with your body shape?

Have you tried numerous diets without getting lasting results?

Confused about nutrition, what foods to eat, bombarded with conflicting weight loss info?

Problem areas of your body that appear resistant to exercise?
See niggly health issues and complaints diminish completely or dramatically reduce when your take control of your nutrition.

Kick Start Fat Loss Club is a revolutionary new diet and exercise club arming you with the latest fat loss and fitness information.  There is no calorie counting, daily points, faddy foods or complicated workouts.
The Kick Start Fat Loss Live Classes Programme includes:
Weekly Weigh in, Measure and Body Stat recording.
Initial Detox Diet Plan involving clean food and healthy cooking.
New JUICE programme for 2016.
30minute Fat Burning Workout – Research shows you don't have to work out for hours at a time for the best results.
15 minute educational and motivational talk. Discuss meal and recipe ideas.
We empower YOU with the latest research, updates and news helping you become an informed consumer.
Online workouts, meal planners and recipes, so you are fully supported every day.
 Mindset and confidence coaching keeping you on track and in the right headspace.
Mindset specialist coaching.
Learn how to create simple, tasty and highly nutritious meals for the whole family.
Cooking from scratch in minutes.
It doesn't matter if want to lose 3lbs or 3 stone Kick Start Fat Loss will get YOU the Body YOU really want. Live the life you really want and feel amazing.
Interested in KSFL Online?
Click here to download the Kick Start Fat Loss Press Pack