The nutritional needs of your children is an important subject and it's easy to feel overwhelmed by the amount of differing information out there.
The food a child eats early on in their life can seriously influence their dietary habits later in life, so it's important to build those good habits and a healthy relationship with GOOD food from an early age.
If you are eating clean with KSFL you will know how amazing you feel, how it balances hormones, controls weight and gives you far more energy. Well it can do the same for your children. They will be energised, sleep better and be far healthier.
Sugar for children can increase hyperactivity and make them lose focus,  by controlling the sugar in their diets it helps to improve their focus in school and activities as well as managing their weight and evening out energy.
As your children grow up they will need different things, but keeping their food home made and clean is the best way to KNOW EXACTLY what they are eating.
Here is how to start off your young children with KSFL:
PROTEIN
Get into the habit of trying different types of protein with each meal and a couple of different vegetables, and don't be put off if they turn them away at first.
Proteins are essential for growth, brain development and healthy bones. Children need to get 10 'essential amino acids' from their food.
Perfect meal ideas for this:
Dippy eggs
Omelettes
Chicken nuggets and courgette faux noodles
FRUIT AND VEG
Fruit and Vegetables are also important for children, delivering essential vitamins and minerals. REMEMBER to manage the amount of fruit you give your children as they can contain a high amount of sugars.
Here are some ideas to include them into your child's meals:
Stews- You can pack in vegetables without them noticing.
Vegetable frittata- Simply fry some vegetables up in coconut oil and pour in 2 whisked eggs and fry until done- easy and you can make these together!
Vegetable dipping sticks- Make some home made humous and dip in sticks of cucumber, celery and carrot!
Home made juices- A super sneaky way to hide greens!

CARBS
Children need carbohydrates in each meal. Remember root vegetables are a GOOD carbohydrate so try and include carrots, swede and other roots daily.
These sweet potato cakes are great:

SWEET TOOTH
Children are surrounded by sweets and chocolate everywhere they go, so if they are craving, try out some of our simple clean desserts:
Avo choco mousse

Ice cream

We are releasing, next week, our KSFL Juices and Treats for Kids recipe book, full of fun recipes and pictures to get them excited about juicing and making sure they are getting all the veg they need EVERY DAY.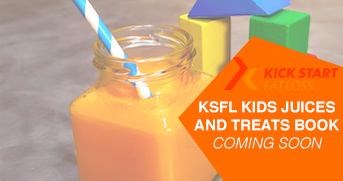 Aimed at young children, the recipes are simple, only a few ingredients for each juice so you can quickly whizz them up with little effort.
The supermarket shelves are packed full of sugar filled products, so this book it aimed to provide a wide range of drink ideas and treats for you and your children to build positive habits in a fun way. KEEP YOUR EYES PEELED FOR THE RELEASE!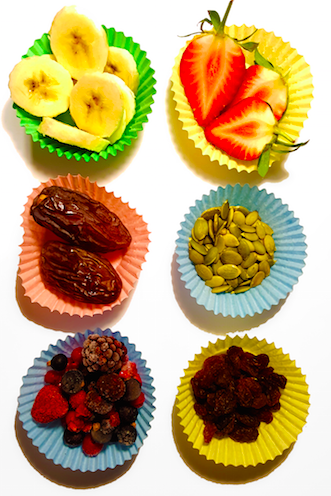 Posted on