Danni has been with KSFL nearly 3 yrs and specialises in online programmes reaching people nation and world wide. Her business is growing from strength to strength and she is a fantastic role model to others wanting to change their lifestyle too.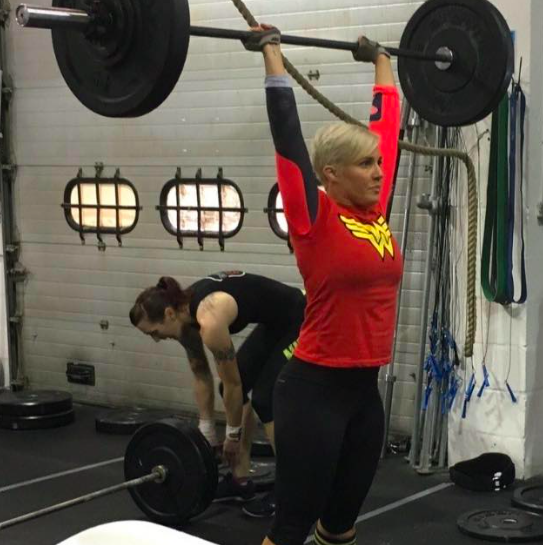 With numbers ranging from 40 to 70 sign ups per month for the 28 Day Elimination programme, Danni has seen some amazing results and changes of lifestyles which are being maintained.
"I love working online with people. They have me in their living room to workout with, they have access to our group 24/7 and the support from members of the group is amazing."
Reaching out to people locally and as far as Doha, Barbados and New Zealand, Danni is able to provide the KSFL programmes and through communication on the Facebook group she can tweak the programme to suit the members' needs.
"I have had members who have recently had babies, others recovering from injury and others who simply don't have the ability to access training. Where barriers like work & family time constraints are a problem for many, the online programmes offer the flexibility of accessing the information and doing the workouts at a time to suit. Whether they do the workouts upon waking, in the middle of the day or late at night, the members fit it into their schedule. As the workouts are via youtube links they can be accessed anywhere, anytime even if away."
Danni also owns and runs two facilities in Shropshire. One a gym she runs with her husband where she primarily leads Group Exercise. And a Pole, Aerial Hoop and Antigravity Fitness studio in Shrewsbury. Due to the busy timetables that are already running in both facilities Danni found it hard to speak with people in depth enough about nutrition before or after classes. This is where the KSFL programme has supported her business via an online community.
"Many of my Basecamp and High Studio participants are a part of the KSFL community as they want to support their training with optimum nutrition but realise it takes a lot of understanding, education and support to get it right"
Danni is Franchisee for North Shropshire and is keen to help other passionate instructors to be a part of her KSFL business and provide live clubs for people to attend.

Posted on