Julie is the Franchisee for Hereford and, after her success of launching in January, wanted to share her story.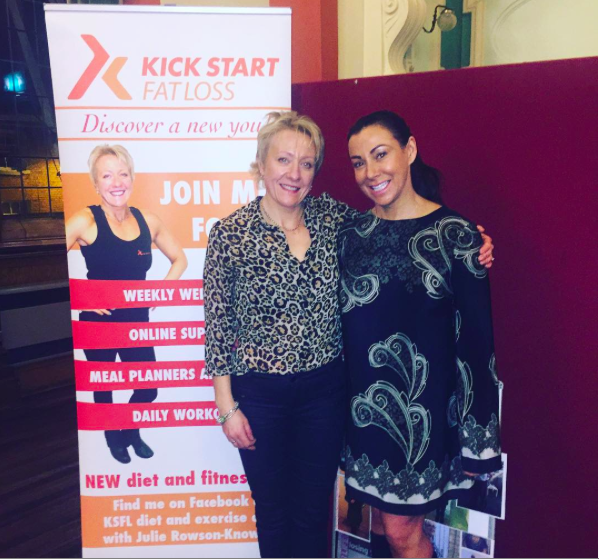 My name is Julie, I launched Kick Start Fat Loss in January. I run 3 classes Hereford, Leominster and Ludlow.
The launch night was fantastic with a great sign ups for our rural area and since then more people have joined as they have seen how well friends, family and colleagues have done.
Everyone soon comes to realise it's so much more than just weight loss, their sleep improves, energy goes through the roof and great feelings of well being.
One of my type 2 diabetic clients has really taken the programme on board and and these are her results from today and what she has to say about KSFL:
"Here is my update so far of my first 2 months journey with KSFL and my diabetes/cholesterol. Despite not being able to exercise for four weeks due to a chest infection and of course antibiotics always affect my sugar levels making them higher. My diabetic team were extremely pleased today as my sugar levels have gone down by 1.5 and despite my initial concerns regarding eating two eggs a day my cholesterol levels have gone down by 0.8. I may not have lost as much weight as others but more importantly for me I am loosing inches. As I indend staying on the KSFL plan my diabetic team do not want to see me again for six months where hopefully my levels will be even lower, so watch this space."
Personally I love being part of the Kick Start team, I love the mentoring and coaching with Rachel and Kelly, the business ideas and all of the brilliant marketing information.
I was OK doing my own thing before I joined Kick Start but I was feeling isolated and wanted the support and up to date business ideas
from Rachel and the team.
Do you want to start a fitness business but don't know where to start?
Do you want to support others and work as a mentor?
Do you want coaching/ support and to gain qualifications in nutrition?
Do you want to be your own boss?
Do you want to CHANGE LIVES?
BECOME A KSFL FRANCHISEE
Posted on