Every week we ask our Kick Start Franchisees to nominate a special member that has been shining in their classes and open the vote to the public to find the winner! The winner then receives a prize and certificate in the post to thank them for all of their hard work!
(Voting opens 9am 22nd June and ends 9am 24th June.)
This week's nominations are:
Helen Barness KSFL Grays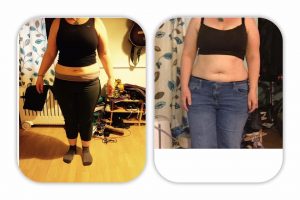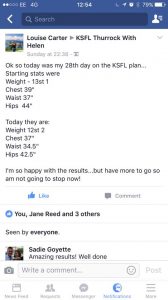 I nominate Louise Carter
Louise has been doing the KSFL 28 wellbeing plan and lost one stone. She has stuck to the plan and looks fantastic!
Liz Lane KSFL Maidenhead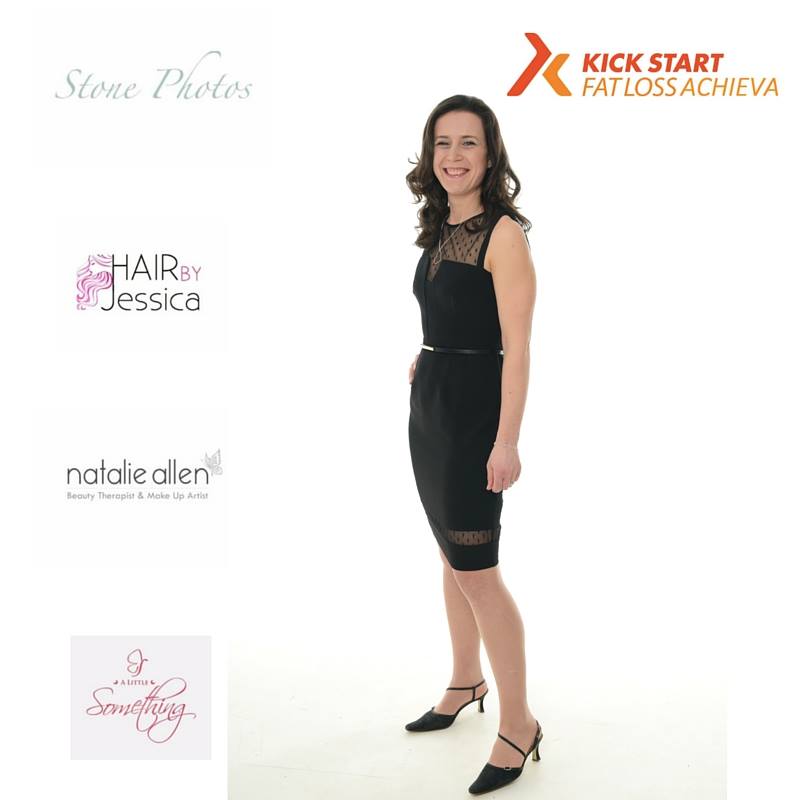 I would like to nominate Sarah Foster.
Sarah joined KSFL Achieva when we launched in February, having previously attended my Pilates classes. Sarah's aim was improved overall wellness and nutrition, and rebuilding her strength and fitness which she has achieved and so much more.
She is an active member of our KSFL Achieva Live and Online group and supports our other members and I'm so proud of how much her strength and condition has progressed this year. Its super inspiring. Well done Sarah!
Josie Tait KSFL Wigan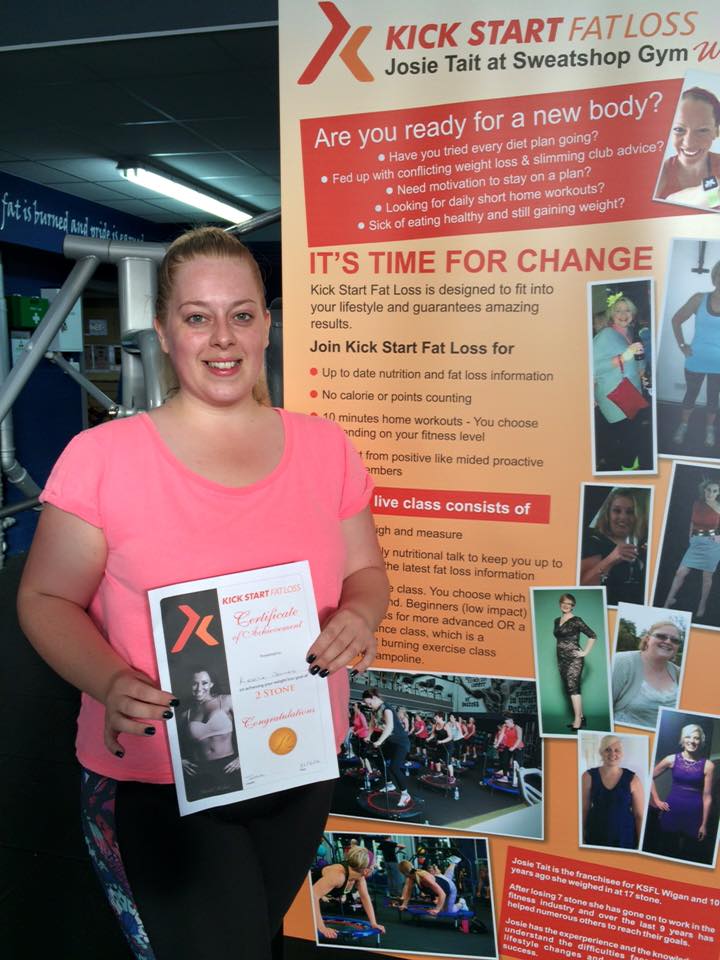 I would like to nominate Keelie James
Keelie hit her 2 stone mark this week and continues to work so hard in class!
Kelly Reed-Banks KSFL Cambridge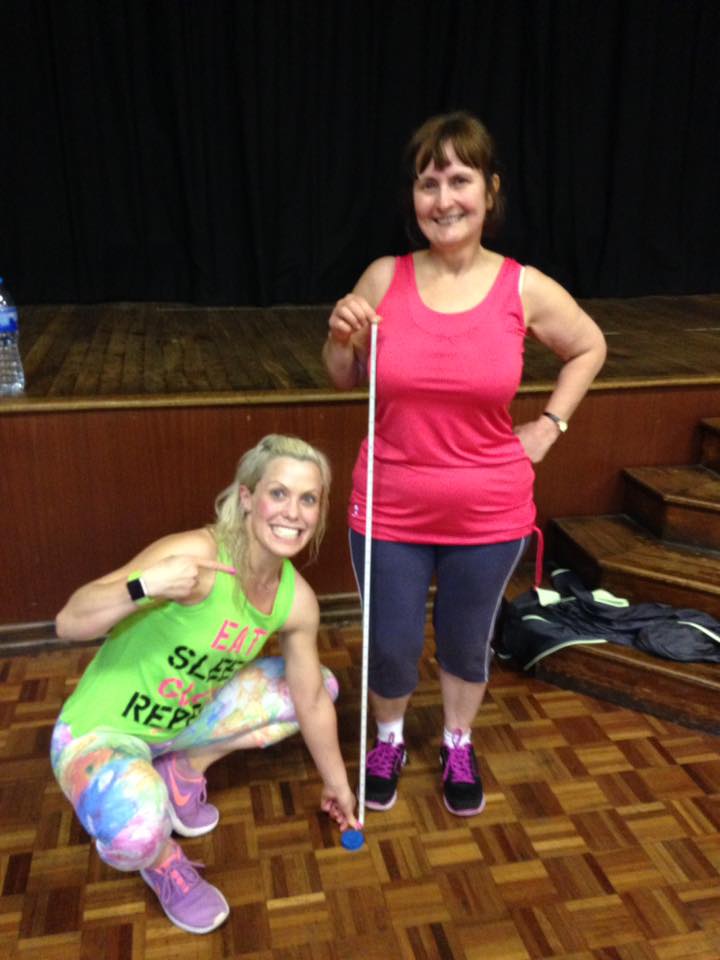 I nominate Barbara Pawsey
Barbara has lost 55 inches & still going! She's nearly lost her height in inch loss!!!
Josie Tait KSFL Wigan
I nominate Lindsey Parr.
Lindsey has lost a stone in 2 weeks!!!
She is absolutely killing it in classes and has completely thrown herself into her challenge. She posts pics every day and is always the first to offer support to anyone who is struggling on our fb page.
Sindy Matthews KSFL Banbury

I nominate Marian Lucas
"I started my KSFL journey at the beginning of November with Sindy Matthews in the Banbury group. I started eating clean and doing daily HIITs and within 3 months, I'd lost 22lbs and 20 inches, even with Christmas in the middle! Wow! I was amazed with how well I'd done and felt great, the plan makes complete sense to me – eating right, exercising regularly etc – but then for a number of reasons – birthdays, holidays, meals out etc, I went off plan, sugar crept back in and I started eating more and more processed food again! I put a few pound back on, was feeling tired and sluggish and even though I knew what I should be doing, I wasn't doing it!
I wanted to stop sabotaging myself so after chatting with Sindy, I signed up for 121 coaching and it's just been brilliant. Sindy explained it's not all about just eating right/clean & exercising it's the whole package, including mindset & getting enough sleep.
I'm now in my 4th week of 121's and have achieved all the goals I initially set –
· getting back on track with clean eating
· eating a bigger breakfast and lunch and a smaller dinner
· trying at least one new recipe each week (so as not to get bored!)
· going to bed earlier – I've bought an old fashioned alarm clock to stop me messing about on my phone in bed
· spending more time having fun with the kids
· being a good example for the kids – food/exercise wise – in fact the kids are already asking for cleaner treats, helping to plan and cook their own meals etc.
Sindy is so inspirational, she checks in on me daily and is always so positive and helpful with great advice! And I feel great again."
Please vote for your winner below:
Oops! We could not locate your form.
Posted on