Every week we ask our Kick Start Franchisees to nominate a special member that has been shining in their classes and open the vote to the public to find the winner! The winner then receives a prize and certificate in the post to thank them for all of their hard work!
Here are this week's Kick Start Member Of The Week winners:
2ND PLACE
KSFL Wigan with Josie Tait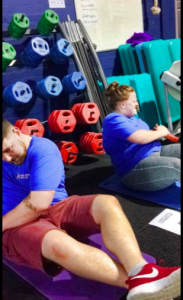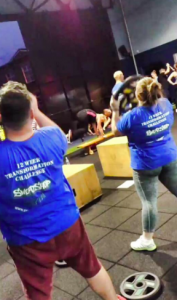 I nominate Jake Hudson
He has lost an incredible amount (1 stone) in the first 3 weeks of the challenge… Both him and his partner Jessica Rowley are doing the challenge together and are both doing amazing. They have their ksfl/sweatshop tshirts on here too.. :o)
1ST PLACE WINNER
KSFL Lincoln with Sarah Hogan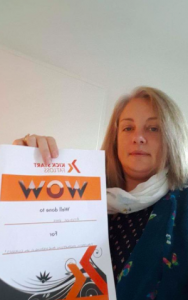 I nominate Amanda Parr.
She has lost ten pounds in two weeks and nearly ten inches!
Amanda is taking advantage of all the classes on offer and is coming to at least four a week and giving 100%
"Well I'm on a bit of a high tonight, -10lb in 2 weeks, feeling happier and healthier and more energised."
WELL DONE and thanks to everyone who voted and took part.
Posted on